— FRUIT
Lulo
Lulo fruit is a large berry from the Andes that grows on bushes which are around 3 meters high. The fruit is divided into 4 parts and has yellow-orange flesh with green seeds. The taste is sour and because of that they are normally not eaten fresh but used for processed food such as juice and ice cream.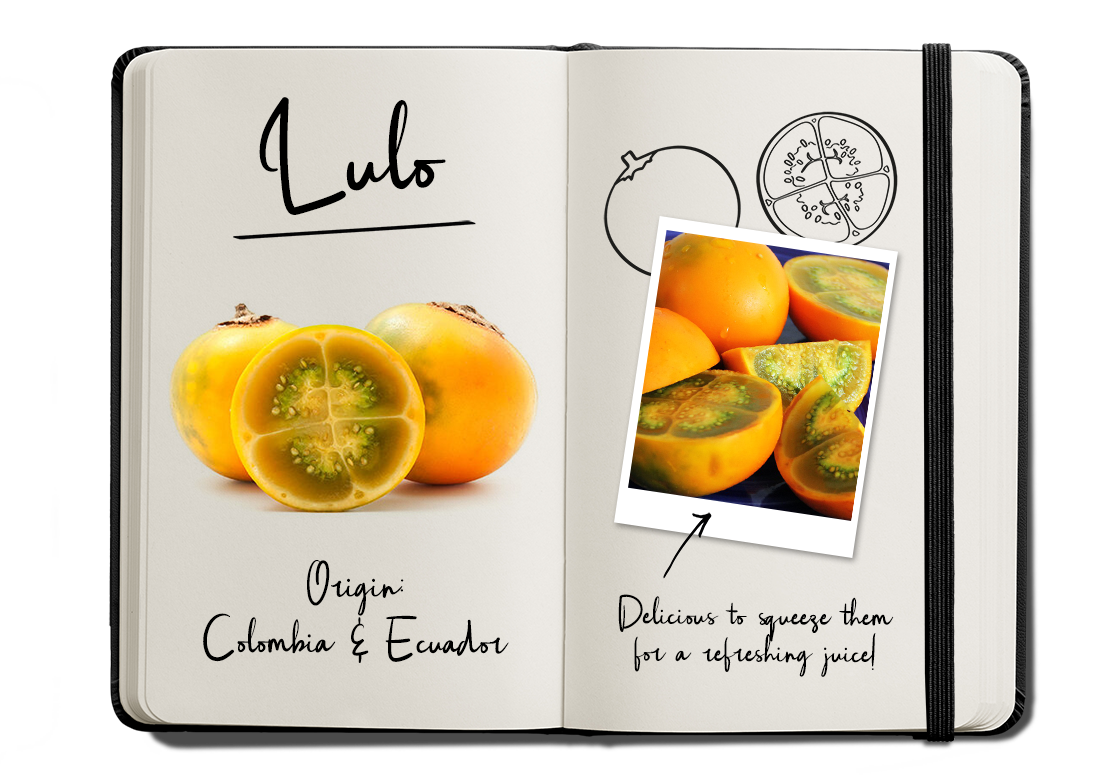 Availability lulo

Origin
The lulo is originally from the Andes mountain range in Colombia, Ecuador & Peru. They grow normally at altitudes of 1000 to 2500 meters in the tropical mountain ranges of the Andes. The large berries grows on the branches of small trees, a very special sight.
COLOMBIA & ECUADOR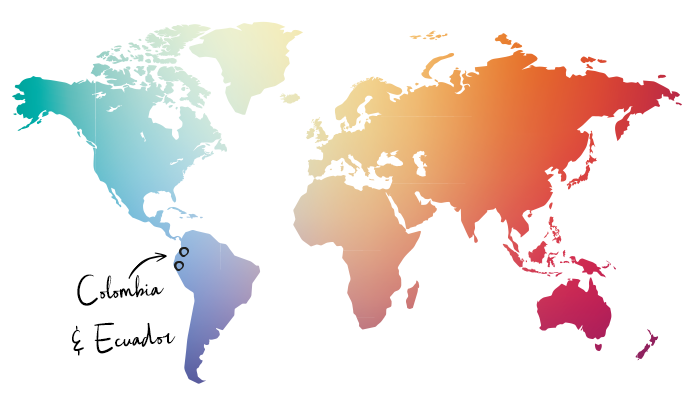 How to store
Store lulo fruit at room temperature. When the fruit is ripe you can store it for a few days in the fridge.
How to eat
Lulo's can be squeezed to make green juice. The juice has a short shelf life because after contact with air it quickly discolours to brown. You can counteract this by adding some juice from a lime. You can also process lulo's into ice cream or jam.