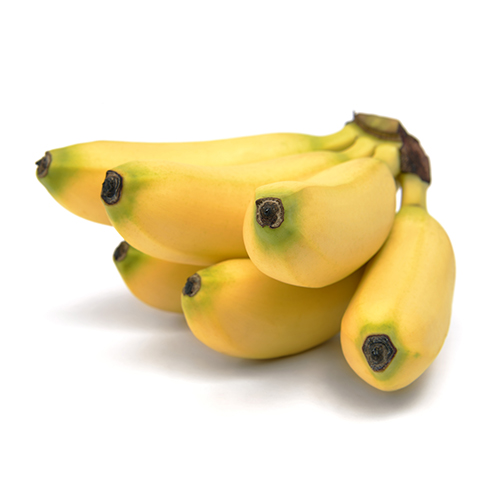 — FRUIT

Bananito
These cute little bananas are often popular amongst children. Bananito is a banana variety which is a lot smaller than a regular banana. When ripe, they are deliciously sweet and they have a perfect size for in your lunch box!
Availability bananito's


Origin
just like normal bananas, Bananito grows in bunches on beautiful banana trees. We import our Bananitos from Ecuador, where the climate is humid and tropical.
ECUADOR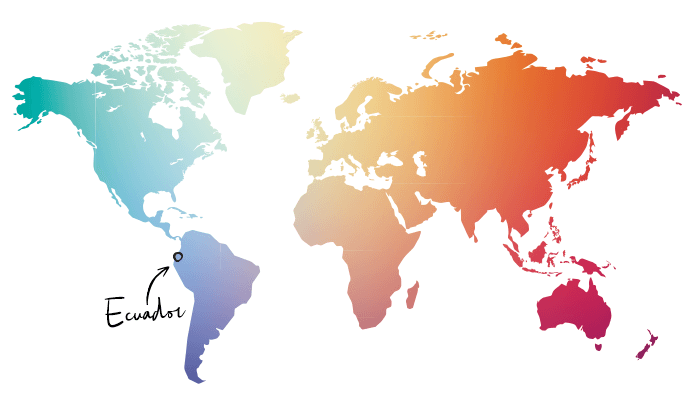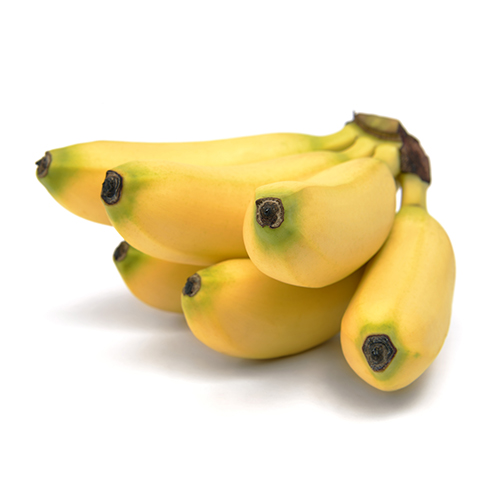 How to store
Keep bananitos at room temperature. The unripe, green bananas can be left to ripen in the fruit bowl.
How to eat
You can eat these little baby bananas just out of your hand. They are easy to peel and deliciously sweet. It is as well delicious in a fruit salad or dessert and besides that super decorative because of its small size!