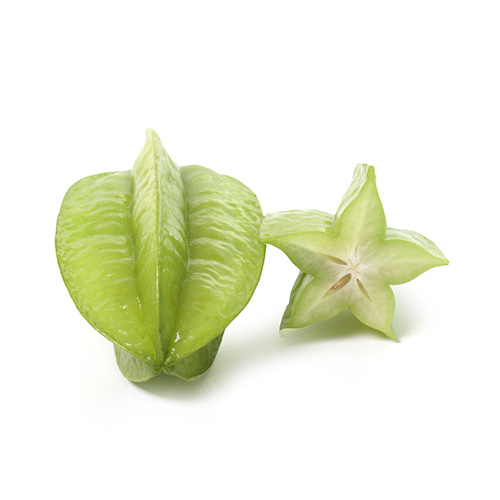 — FRUIT
Carambola
The carambola is as well named star fruit. This fruit got its name from the fact that when you cut it into slices, it resembles a star. The flesh of the carambola is very juicy, yellow and a bit tart. A ripe carambola is firm and has a bright yellow skin. The more yellow colour of the skin, the sweeter the taste.
Availability carambolas

Origin
The carambola comes originally from Southeast Asia. The fruit is immensely popular in this area and has been cultivated for hundreds of years. They grow on trees that are around 12 meters. But nowadays it can also be found more and more in South America.
BRAZIL & MALAYSIA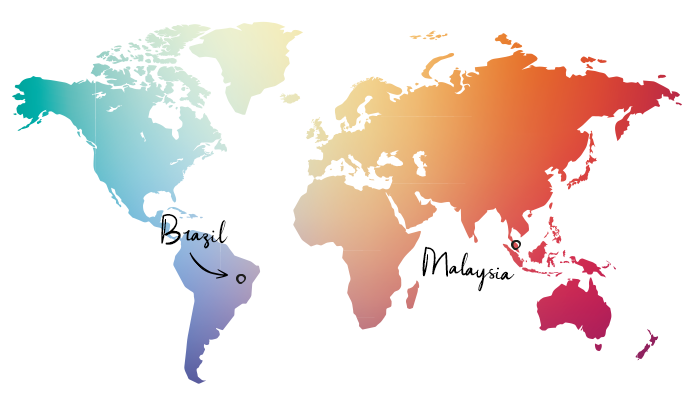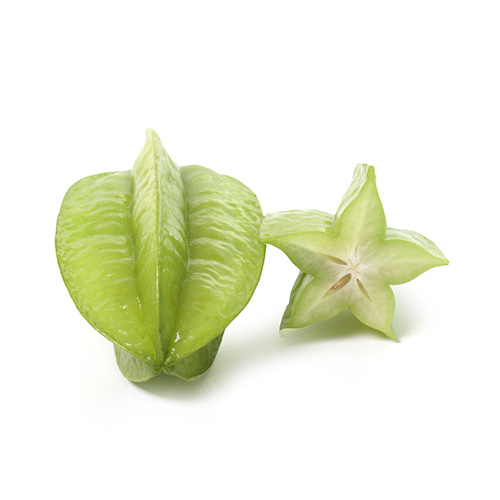 How to store
You can store carambola in a fruit bowl for about 6 days. You can keep this fruit a little longer in the fridge.
How to eat
You can eat star fruit when it is green, but it is better to wait until it is yellow. Then they taste nice and sweet. Cut the fruit into slices and use a sharp knife for this. These star-shaped slices are great for decorating. They look great in smoothie bowls, on desserts or on a cocktail glass.