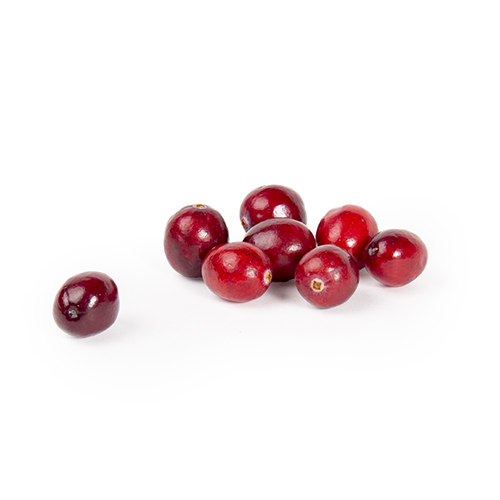 — FRUIT
Cranberry
This bright red glossy berry is known for its typical, slightly sour taste. For many people its a bit too sour to eat raw, but great for juice, compote or sauce. Did you know that cranberries can also be found in the Netherlands? In the 19th century, red berries from overseas washed ashore on Terschelling and took root.
Availability cranberries

Origin
Our cranberries come from the United States, where they are grown on a large scale. Cranberries grow in peat soil that is flooded the day before harvesting. As a result, the berries become detached from the bush and are harvested the next day by means of so-called "egg beaters". Because there are air bubbles in the cranberries, they float to the surface of the water. The dark red cranberries floating on the water, surrounded by forests and a blue sky, are a breath-taking spectacle!
UNITED STATES AND CANADA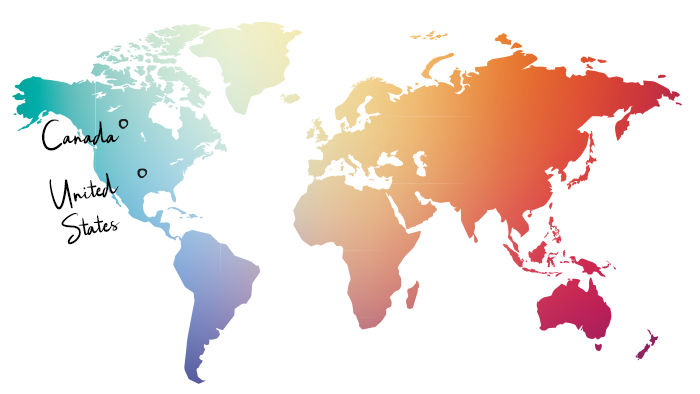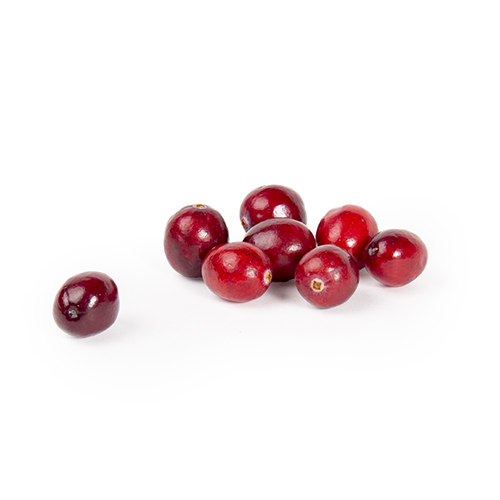 How to store
Fresh cranberries are best stored in a plastic bag with holes, they will keep for several weeks in the vegetable compartment of the refrigerator. They can keep well in the freezer for at least six months
How to eat
Cranberries are especially popular in the around Thanksgiving and Christmas. Delicious cranberry sauces or compotes are wonderful in combination with meat, chicken and turkey. But the rest of the year it is also delicious to use cranberries for juice or jam.