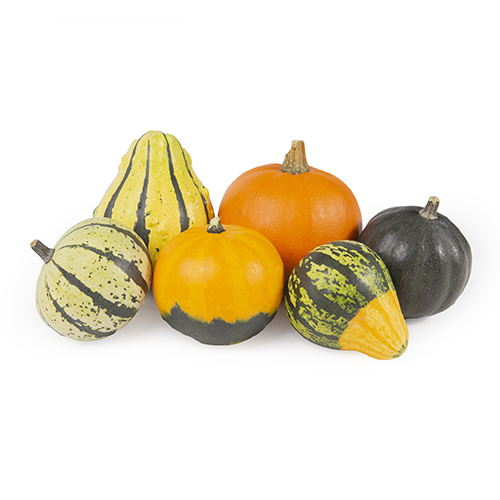 — VEGETABLES – PUMPKINS
Ornamental pumpkins
Ornamental pumpkins (or ornamental fruit or ornamental gourds) is a plant species that comes from the cucumber family and, as the name suggests, is not edible. Of course they are very nice as decoration in the house or at the front door. In the fall you see them popping up everywhere and they are also widely used as decoration for the Halloween party. The ornamental pumpkins are available in many different shapes, colors and sizes.
Availability pumpkins
Origin
In Central and South America, between 9000 and 7000 BC. pumpkins grown. The pumpkin was first introduced to Europe in the 16th century. Over the years, many different types of pumpkins have been developed worldwide, such as these ornamental pumpkins.
HOLLAND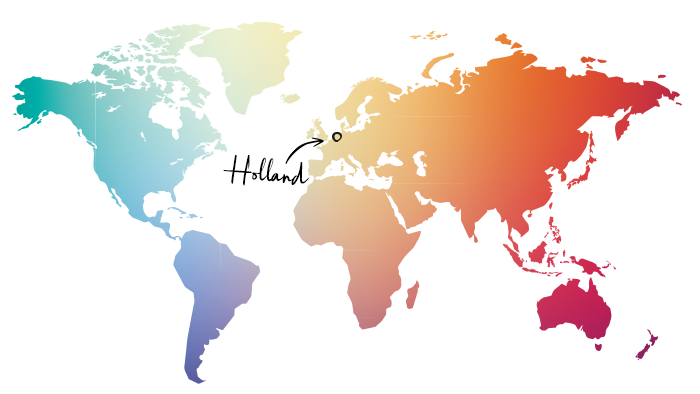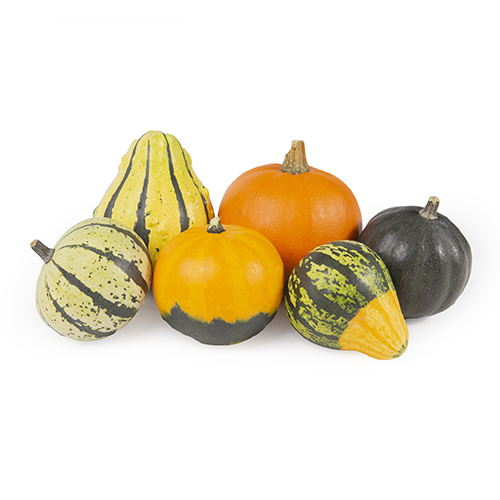 How to store
Ornamental pumpkins can be stored for several months in a cool, dry place.
How to use
The ornamental pumpkins come in many different sizes, colors and shapes. By decorating them together in a group, you have a nice eye-catcher in the house or at the front door. To bring the real autumn feeling into your home, you can, for example, add some pine cones, chestnuts or autumn leaves. They are also often used as a tea light holder for the Halloween party. To do this, cut off the top, hollow out the pumpkin and carve out a face or other shape with a knife.