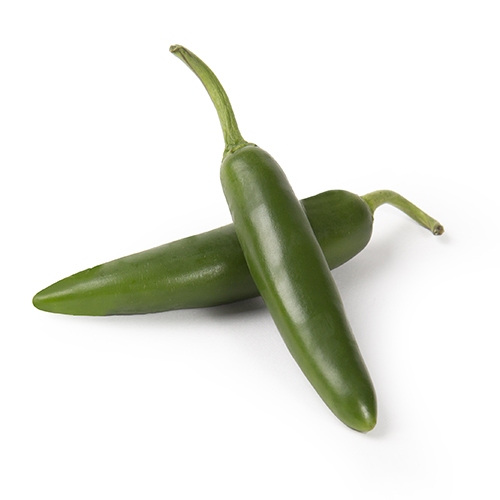 — VEGETABLES – PEPPERS
Serrano pepper
Serrano peppers can be red, brown or yellow. But the most common variety is green. Serrano peppers are similar to Jalapeno peppers. The chillies are crunchy and have a sharp taste. They are significantly hotter than Jalapeño.
Serrano at the Scoville scale
The Scoville scale is used to measure the amount of capsaicin to show the "hotness" of the pepper. Capsaicin is a substance which stimulates receptors on the tongue that are sensitive to heat and pain. This gives a burning sensation. To prevent overheated situations, it is recommended to check the hotness on the Scoville scale!

Availability Serrano pepper

Origin
The Serrano pepper is a type of chili pepper from the mountain region of the Mexican States Puebla and Hidalgo. The name Serrano is derived from the Spanish word for mountain: "sierra".
HOLLAND & SPAIN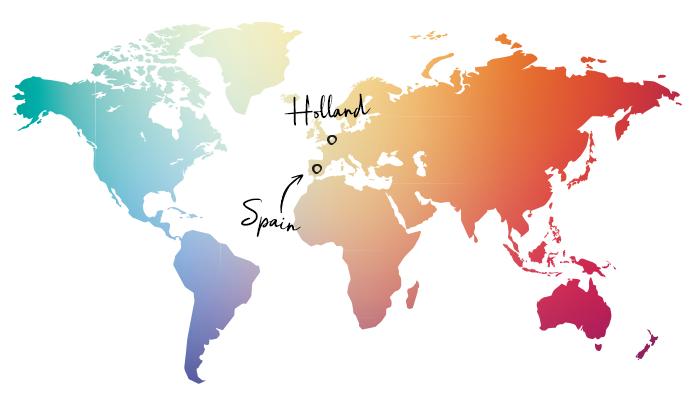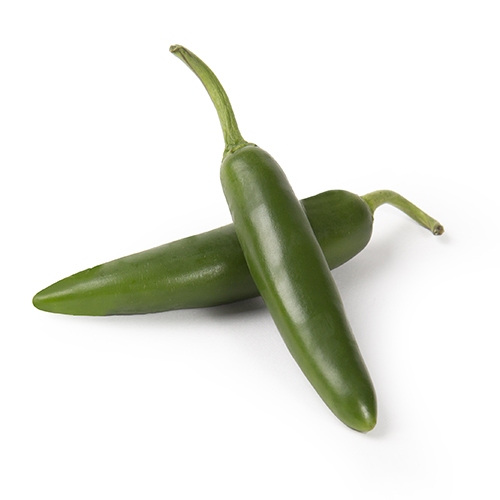 How to store
Chili peppers have to be kept in a cool place but preferably not in the fridge, as they tend to lose some flavour.
How to eat
Halve and remove the seeds before use (unless you really like spicy, of course ). If necessary, use gloves when you prepare these peppers and do not rub in your eyes. Serrano peppers are perfect for salsa, sauce, relish, garnishes, hot sauces and much more. They taste even better when roasted.