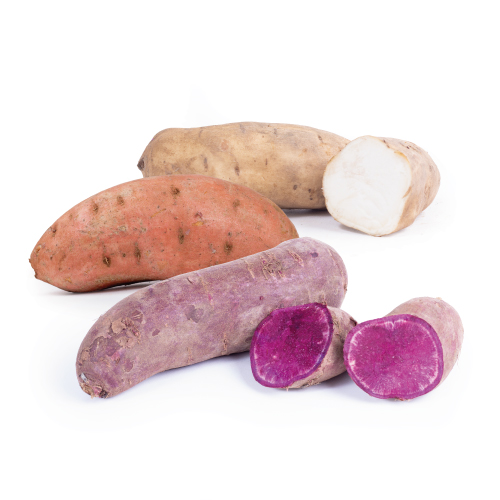 — POTATOES
Sweet potatoes
Although the name might suggest otherwise, this delicious, sweet tuber is not a "real" potato. Sweet potatoes come in many colors and varieties. There are, for example, purple, white, orange and red sweet potatoes. It is a popular and important crop worldwide and extremely versatile.
Availability Sweet potatoes

Origin
Before the 15th century, the sweet potato was mainly cultivated in areas of South America. After that, the sweet potato was taken by the Spanish to China, Japan, the Philippines and Indonesia where it grew into a very important vegetable.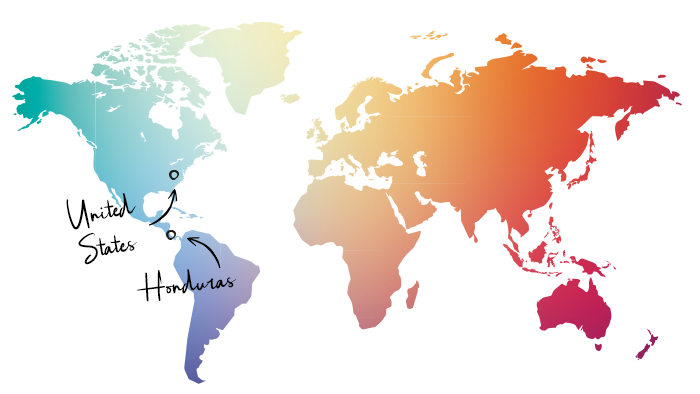 — PARTNER
Vick Family Farms
In 1975 Jerome and Diane Vick left their full-time jobs to start work on the 25-hectare farm where Jerome's grandfather Olaud Vick had raised his family of six. With endless determination and a strong work ethic, they became successful farmers whose farmland has grown to over 7,000 acres. Jerome and Diane have made a place for their children Charlotte Vick and Linwood Vick to become partners and even the forth generation is now joining the farm. Today Vick Family Farms is well known as a leading player in the sweet potato industry.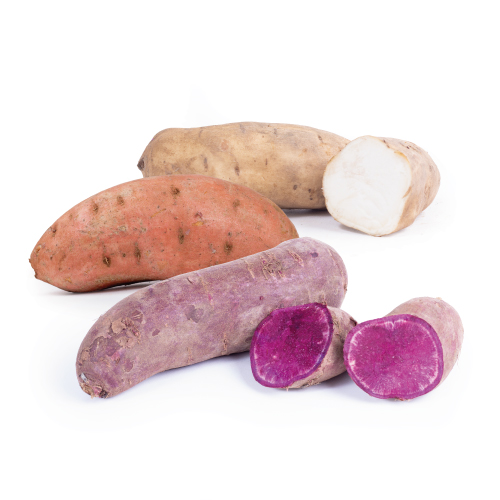 How to store
Keep the potatoes in a dark and dry surrounding. They stay in good condition for about three weeks.
How to eat

Sweet potatoes can be peeled or eaten with the skin. Cut them into cubes, slices or fries and fry them with olive oil, salt and pepper in the oven or in a frying pan. Or roast in aluminum foil and stuff with all kinds of tasty toppings!