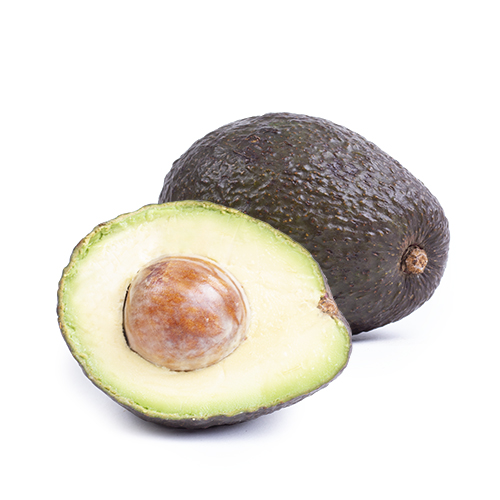 — FRUIT
Avocado
The immensely popular avocado with its creamy flesh and slightly nut-like taste is a true friend to everyone. But it sometimes takes a while before you can enjoy this pleasure . Fortunately, we have Readylicious® avocados. These avocados are delicious from right away. They are ready to eat and therefor to enjoy today. That's because they have been grown, transported and pampered according to our Ripe & Ready concept.
Availability avocados

Origin
The avocado tree originally grows in Central America, but nowadays avocados are also grown in other warm places on earth. And that has a reason; the average avocado tree needs up to 2,000 hours of sunshine per year. The most famous avocado variety is the Hass avocado. But there are 500 other varieties that all differ in taste, appearance and ripening, such as the Pinkerton and Fuerte.
WORLDWIDE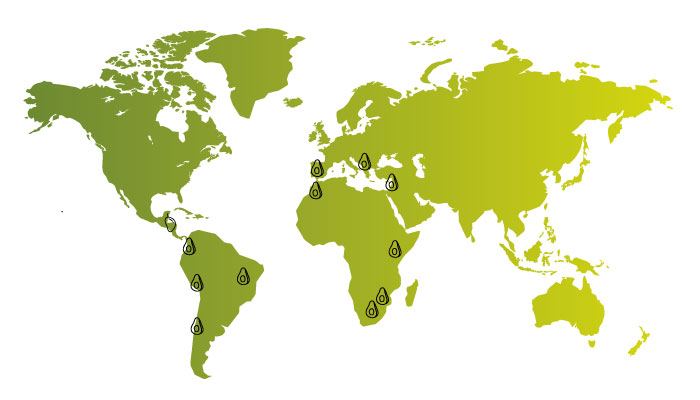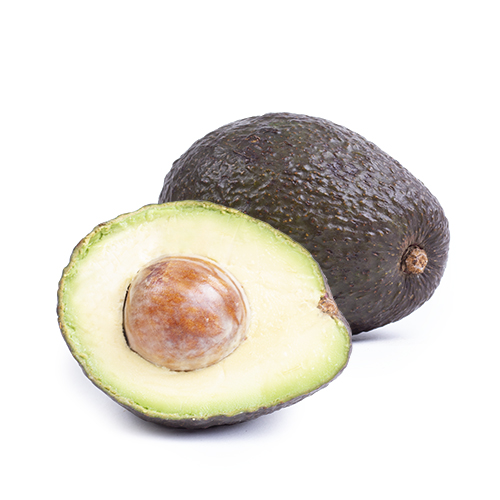 How to store
An unripe avocado is green and hard and is best placed in the pantry at a temperature of 12 to 15 degrees so that it can ripe. A ripe avocado is brown and a bit softer its advised to eat it quickly and not to store it for too long. You can wrap half an avocado in cling film and keep it in the fridge. Leave the stone in the fruit and drizzle it with some lime juice to prevent discoloration.
How to eat
An avocado is very versatile and can be used in salty and sweet dishes. Slice the avocado crosswise, turn the halves apart and remove the stone with a knife. Scoop out the pulp of the avocado with a spoon. Avocado is delicious on (toasted) bread or crackers and it's a perfect product to combine with a egg. Or make a wonderful guacamole with it like they do in Mexico. Also avocadoes work well in smoothies and desserts due to their creamy texture.