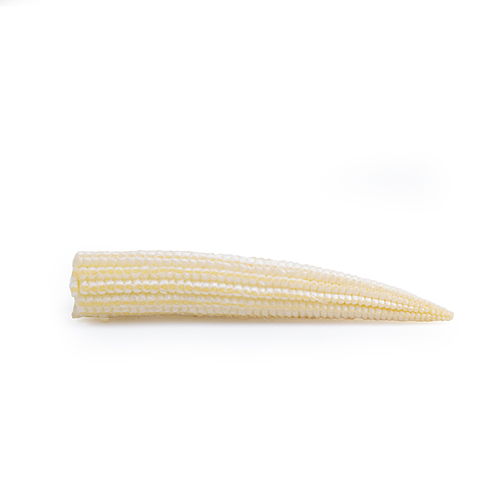 — MINI VEGETABLES CORN
Baby corn
Baby corn are the delicious, unripe cobs of the corn plant. The baby corn is harvested 1-2 days after the corn leaf appeared. The inside of the cob is not hardened yet, so you can eat the mini corn in a whole.
Availability baby corn

Origin
Mini vegetables owe their small size to specifically selected varieties, as well as a specific growing method (dense plantations). An early harvest causes that the vegetables are at their softest. In recent years, mini vegetables have become increasingly popular. This is due to the more intense flavour and besides that, they are also useful for smaller households.
THAILAND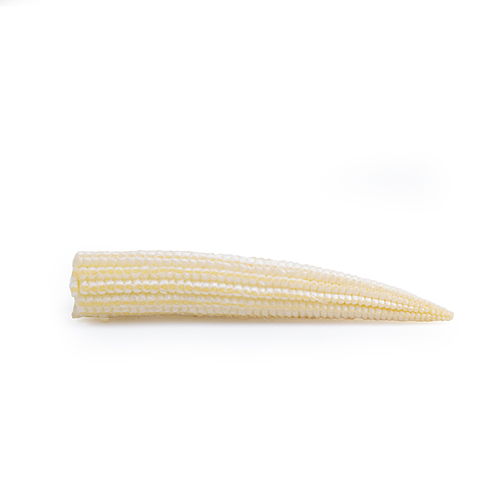 How to store
Packed in plastic, it's the best to keep the baby corn in the fridge.
How to eat
You can briefly boil or bake the baby corn before eating them. They taste great in an Asian stir-fry, or in a salad or with some butter and salt.