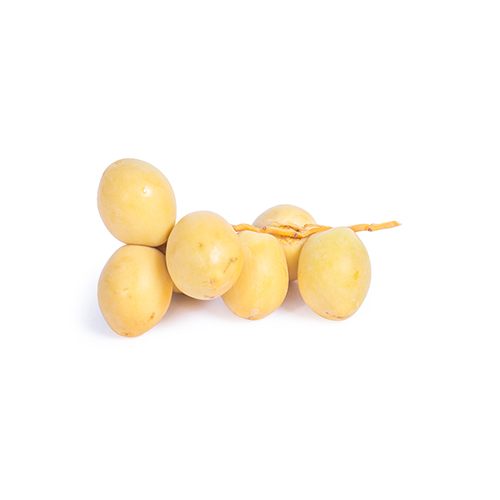 — OTHER
Bahri date
The Barhi date is named after the hot Arabian wind, also called "barh". The Bahri is not dried and has a sweet, juicy taste that is fresher than a dried date. The dates are mainly sold by the branch and are very popular because of their excellent taste.
Availability Bahri date

Origin
The date palm is native to Mesopotamia and along the Nile in Egypt. They are available in different varieties, dried dates, fresh dates and candied dates.
ISRAEL & PERU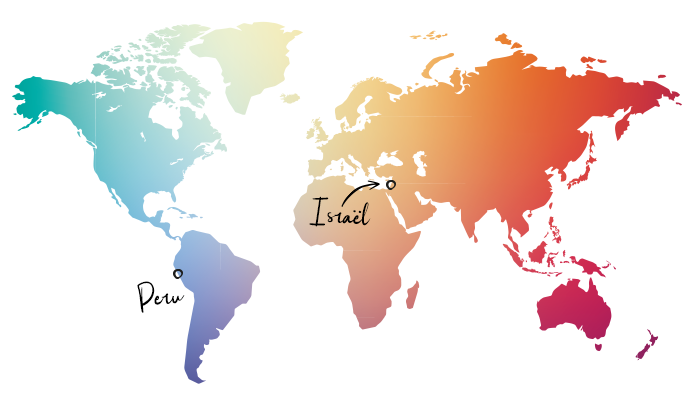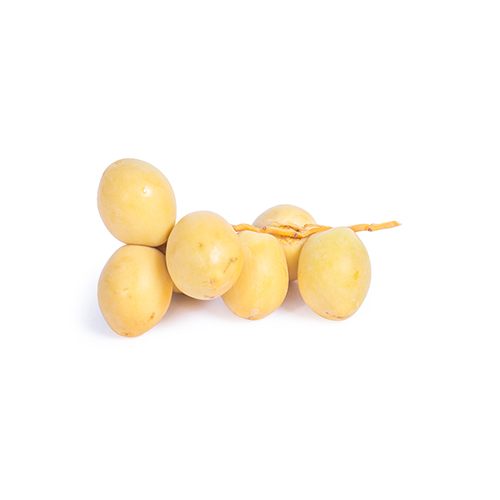 How to store
Store Barhi dates in the fridge. When time passes, the dates turn brown and sugared. Which makes them even more delicious to eat!
How to eat
You can eat the dates directly or use them in a salad.