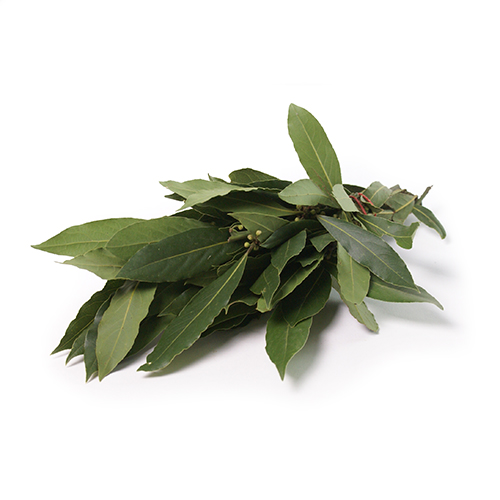 — LEAVES, FLOWERS, SPROUTS & CRESSES
Bay leaf
Bay leaves have a strong and unique taste and smell. Bay leaf is usually not eaten but added while cooking to add flavor and is removed before serving. It is an ideal ingredient for stews.
Availability Bay leaves

Origin
Bay leaves are mainly found in the Mediterranean region. The herb has long been used as a medicine.
FRANCE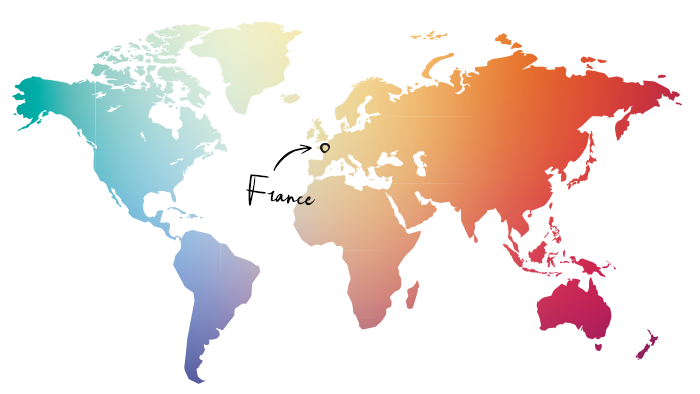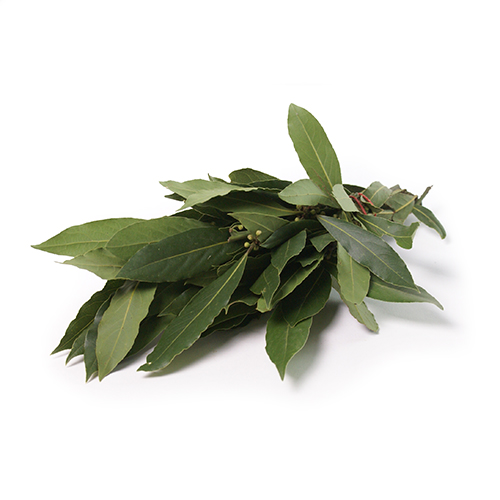 Bewaartips
Store fresh bay leaves in the refrigerator.
Bereidingstips
Bay leaves are used in stews and soups where the bay leaf is simmered to add flavor to the dish. The leaf cannot be eaten.