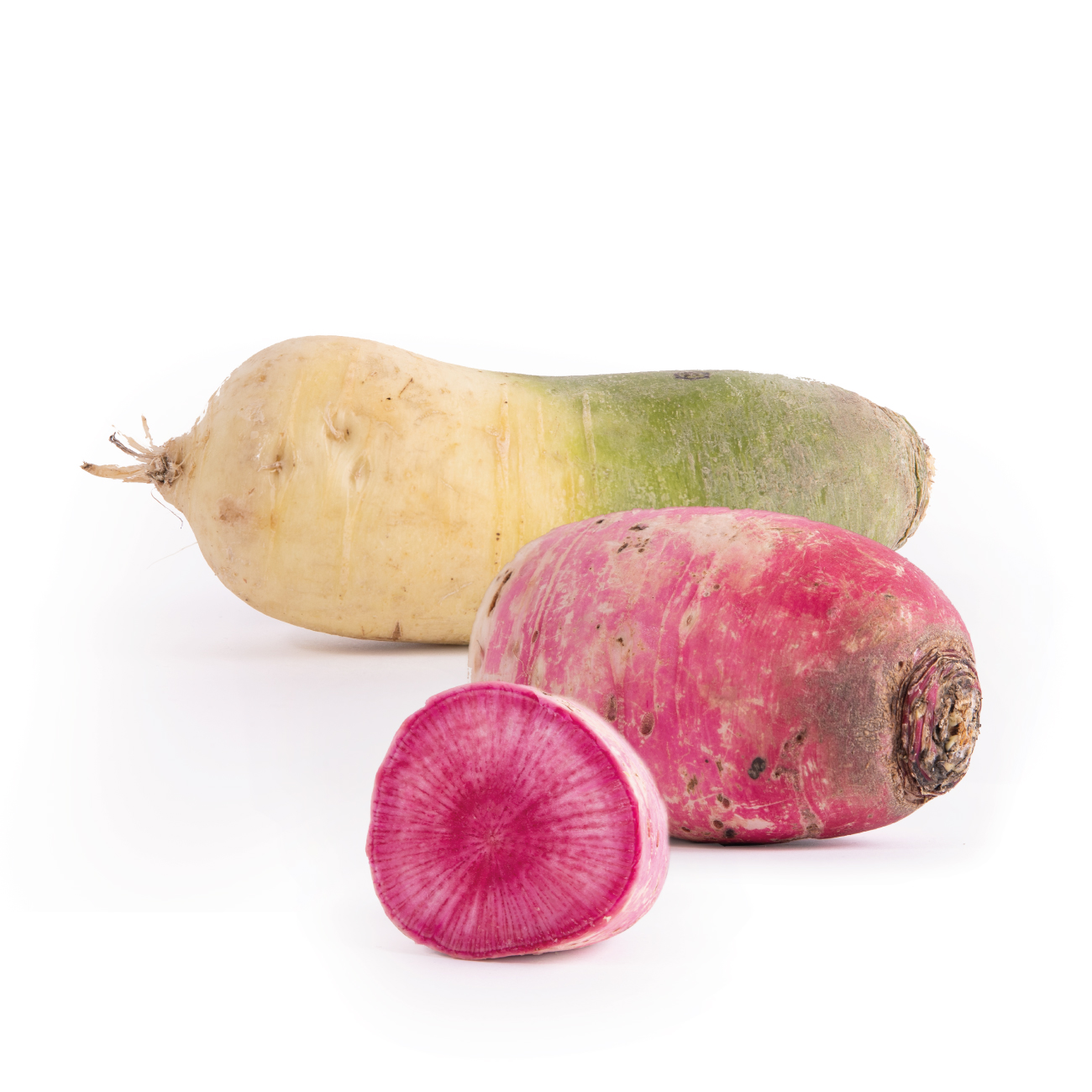 — VEGETABLES- ROOTS AND TUBERS
Coloured radish
Colored radish is native to China and is 5 centimeters bigger than the regular radish. The radish is white on the outside, but on the inside it can be red, blue, green, pink or pink-green. The pink-green variety is also called watermelon radish.
Availability coloured radish

Origin
Colored radish is originally from China, but strangely enough, in the Netherlands the colored radish is known as Japanese radish, which is larger than our Dutch radish. The literal translation is "beautiful heart".
HOLLAND & FRANCE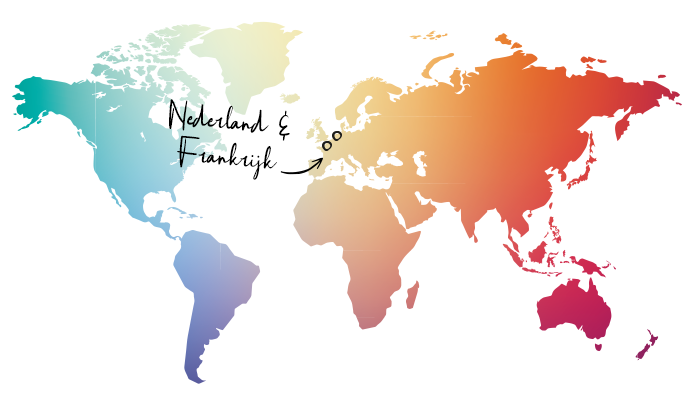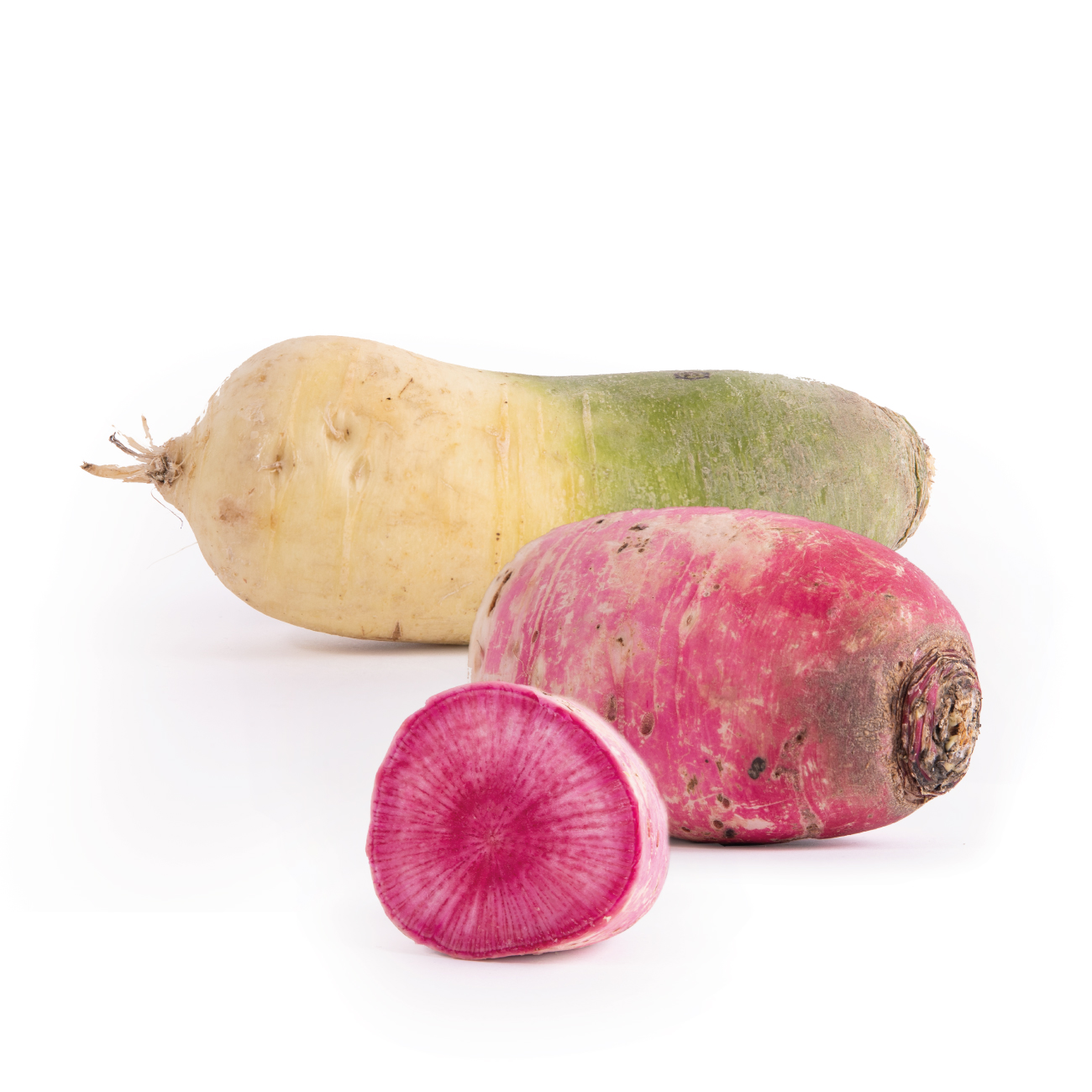 How to store
Store radish in the vegetable drawer of the refrigerator.
How to eat
Cut the colored radish into cubes or thin slices. Then stew or grill radishes, the colour and taste becomes milder. And of course you can also eat radish raw in a salad.