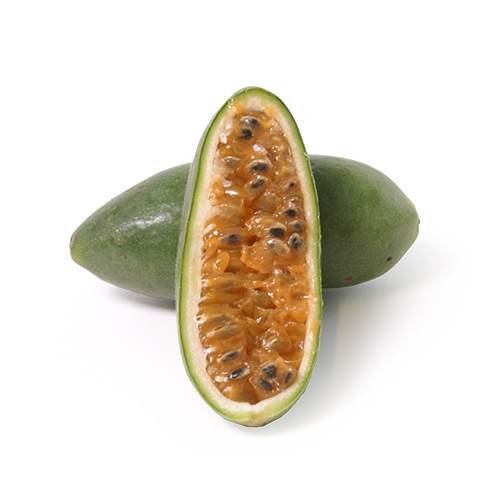 — FRUIT
Curuba
This elongated fruit is a member of the passion fruit family and is sometimes called ''banana passion fruit'' or ''tumbo'' because of its banana like shape. The edible seeds and jelly-like flesh taste fresh, sweet and a bit sour.
Availability curuba

Origin
Curuba grows in the Andes mountains in Peru. It mainly grows in soil that is 3,000 to 11,000 meters above sea level and thrives in both wet and dry seasons. It grows in green tendrils full of beautiful pink flowers that bloom into this delicious fruit. Curuba has been domesticated and cultivated since pre-Columbian times by different cultures in South America.
PERU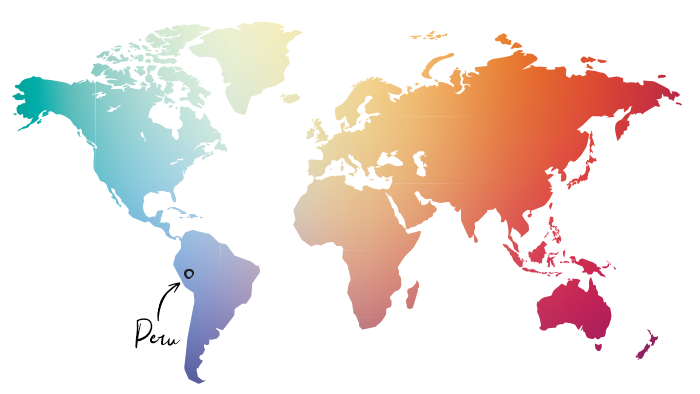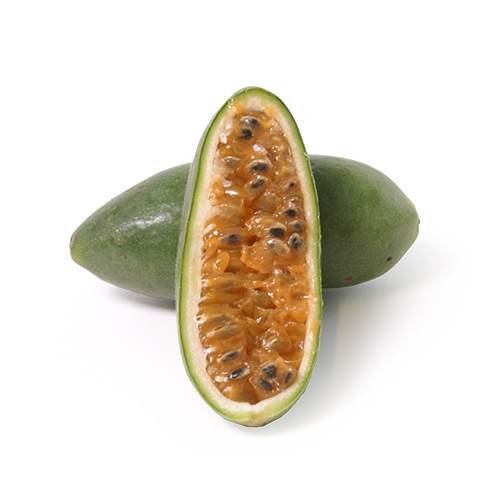 How to store
If it's not wrinkled yet, store curuba, outside the refrigerator for about a week. The fruit will then ripen and is at it's best when it's a little wrinkled.
How to eat
Cut curuba in half and scoop out the seeds and pulp. It's also delicious to scoop over a dessert or as a tropical, fresh-sweet  twist in a salad.