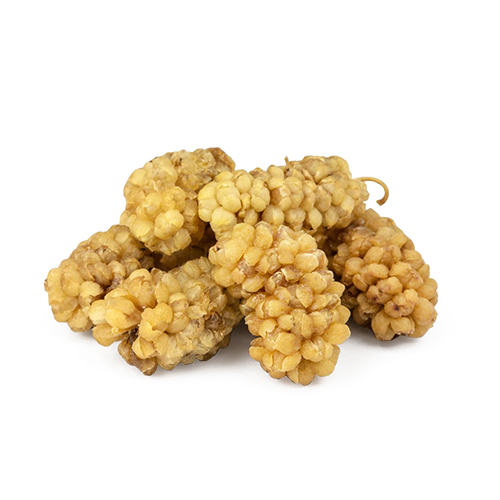 — DRIED FRUIT
Dried mulberries
Dried mulberries may not look very attractive at first because of its wrinkled texture, but once you taste them you will definitely be pleasantly surprised by its delicious sweet taste. The shape of these berries looks a bit like raspberries or blackberries, but dried. Dried mulberries are full of flavor, similar to raisins with a hint of honey. Because these mulberries are dried, they have a nice crunchy bite with a soft core.
Availability dried mulberries

Origin
Mulberries grow on trees native tot the subtropical regions of Asia, North America and Africa. Originally, they come from China where they have traditionally used mulberries as a healthy food. Nowadays, mulberries are widely grown in Turkey.
TURKEY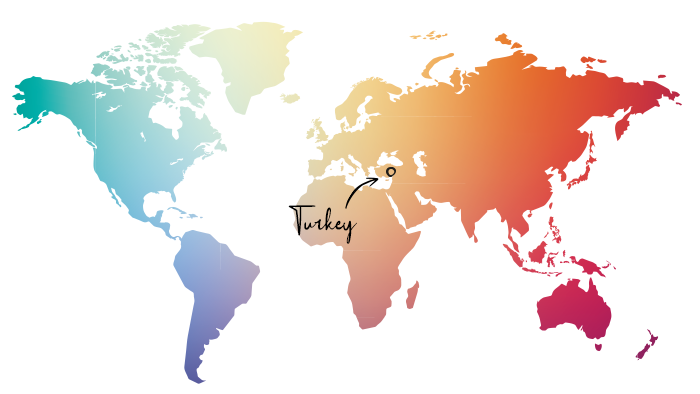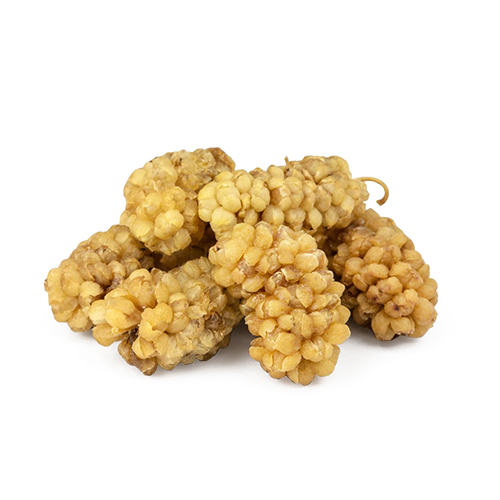 How to store
Dried mulberry berries need to be stored dry and at room temperature.
How to eat
Dried mulberries are great to eat as a snack or for breakfast with some yogurt and granola due to their crunchy bite and sweet taste. As soon as the dried mulberries come into contact with moisture, for example mixed with yogurt, they become soft and the crunchy character disappears. Dried mulberries are also delicious for making jam, cakes, smoothie or in a salad.