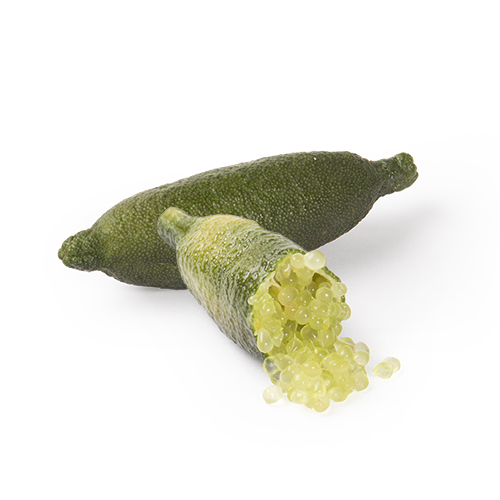 — FRUIT – CITRUS
Fingerlimes
Finger limes can best be described as citrus caviar. Juice bursts from the tiny pearls when bitten, resulting in a fresh-sour taste which resembles a combination of lemon, lime and grapefruit.
Availability fingerlimes

Origin
Finger limes are originally from Australia and are being cultivated there since 1895.
GUATEMALA, UNITED STATES, ISRAEL, MOROCCO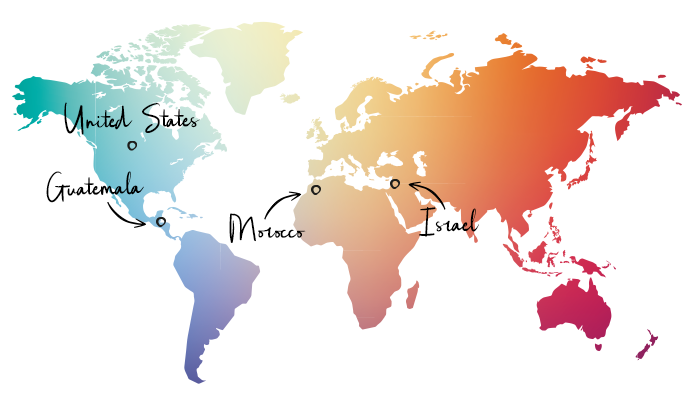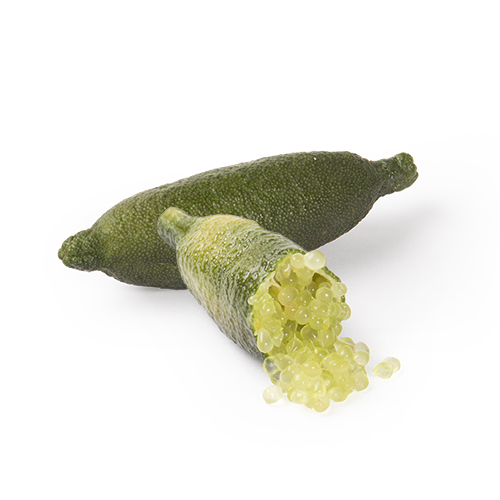 How to store
Do not store finger limes in the refrigerator. Store them on a fruit bowl, where they can be kept for 1 to 2 weeks.
How to eat
Finger limes can be used as a substitute of lemon or lime in seafood dishes, desserts and cocktails. Half the fingerlimes and gently push the pearls out. You can also slice them, like you do with a lime.