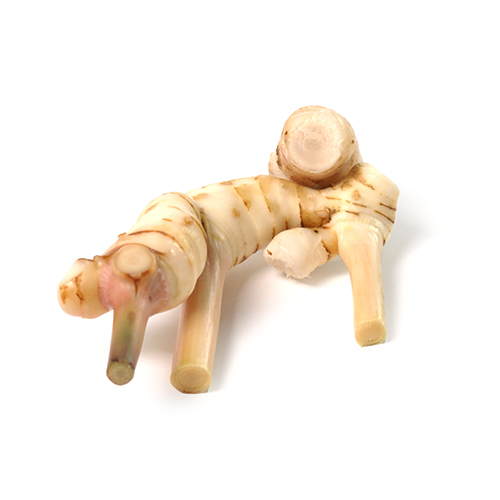 — VEGETABLES – ROOTS AND TUBERS
Galanga
Galanga is the little brother of the ginger root. This white-yellow to light pink rhizome is also known as Laos. Galanga is wonderfully fresh, citrus-like, spicy and less sharp than ginger and smells like pine trees.
Availability galanga

Origin
Galanga is originally from Southeast Asia, probably China. Today it is grown in Thailand, Malaysia and Indonesia. In the summer, the galanga plant develops clusters of beautiful orchid like white and purple flowers at the ends of the stems.
THAILAND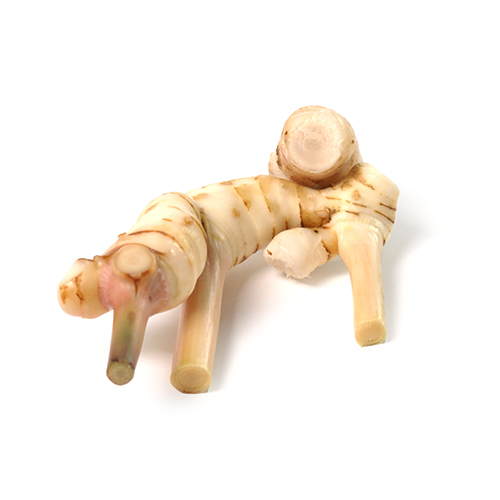 How to store
Peel galanga before you store it airtight in the fridge. Galanga can also be frozen for one month.
How to eat
Peel the galanga before use. Thereafter, you can grate the galanga to use it in Asian marinades, sauces or stews. You can also cut it into slices and let it steep. You then need to remove the slices before serving.