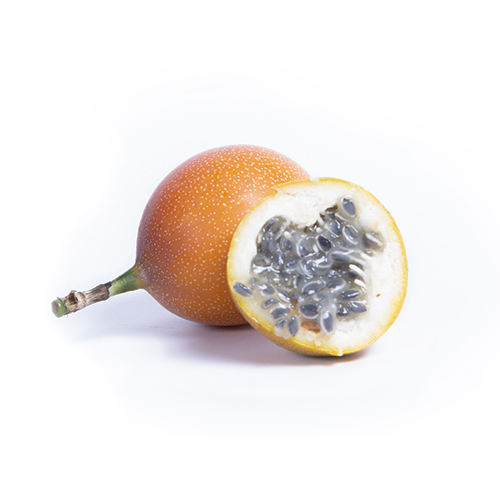 — FRUIT
Granadilla
This sweet and sour fruit belongs to the Passiflora family , like the passionfruit and the maracuja. This passion fruit has a thin, orange skin and transparent flesh with edible seeds. These seeds and pulp have a delicious sweet and sour fresh taste.
Availability granadilla

Origin
The granadilla has been used in South American traditional medicines for centuries. It is a climbing plant with beautiful flowers that grow into these delicious, orange fruits in about 12 weeks.
COLOMBIA & ECUADOR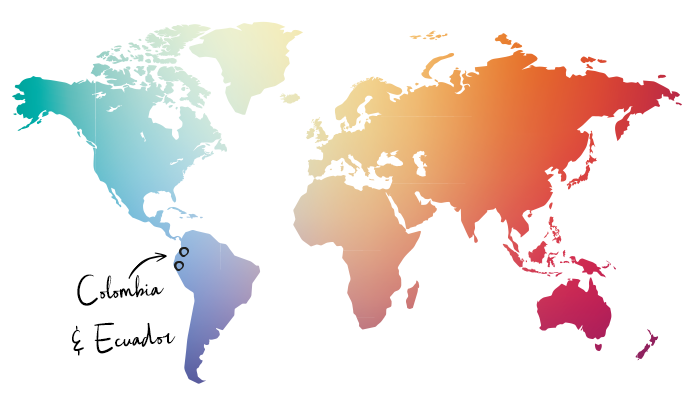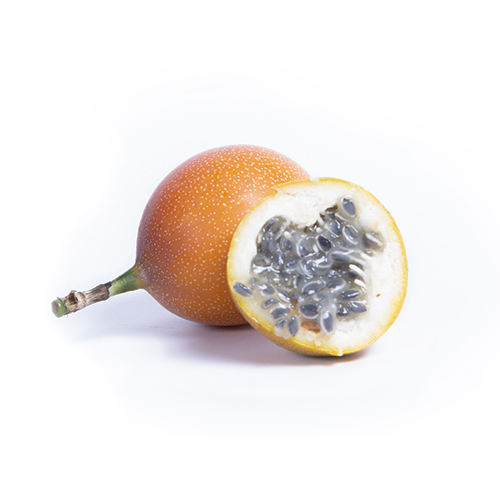 How to store
You can store granadilla out of the fridge for about a week, if it is not already wrinkled. The fruit will get ripe outside the fridge and becomes the most delicious when it is slightly wrinkled.
How to eat
Cut the fruit in half and scoop the seeds out with a spoon. You cannot eat the thick skin, but the pulp and seeds are delicious. They taste great in a dressing, with ice cream or with yogurt.