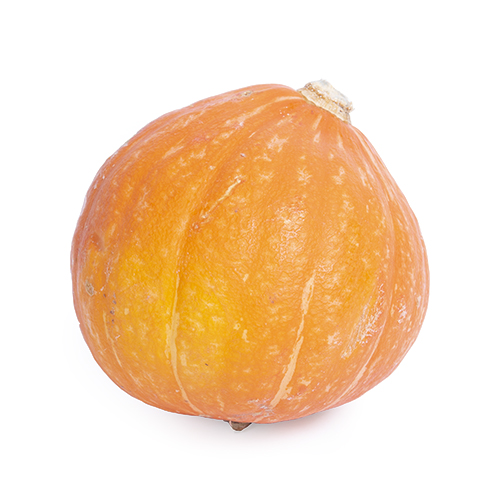 — VEGETABLES – PUMPKINS
Hokkaido pumpkin
This Japanese rather small variety of pumpkin has an edible skin and edible flesh. The taste could be described as mild, smooth, full, nutty and sweet. It Is very popular due to its small size.
Availability Hokkaido pumpkin

Origin
In Central and South America were pumpkins already grown between 9000 and 7000 years BC. The pumpkin was first introduced in Europe in the 16th century
HOLLAND, PORTUGAL & SOUTH-AFRICA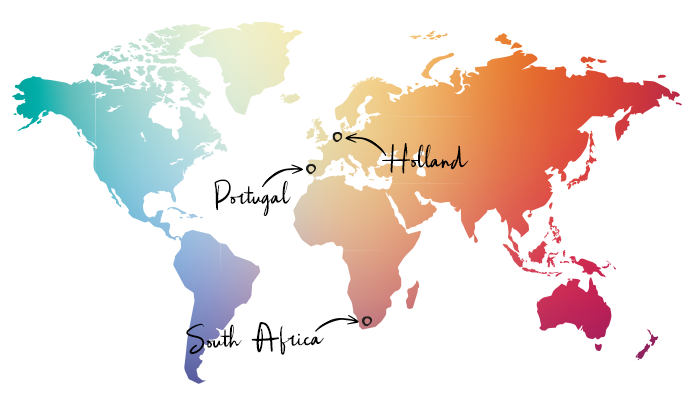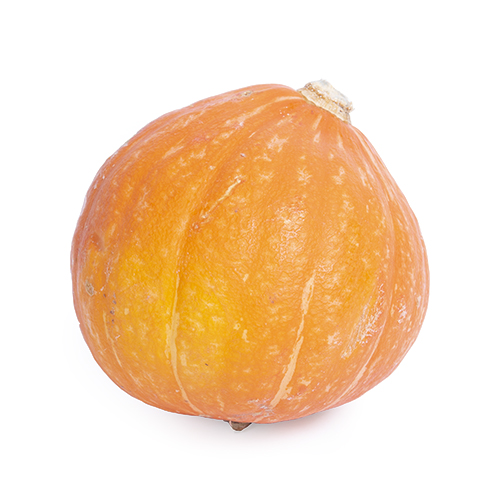 How to store
Keep the pumpkin in a cool place for 4-6 months
How to eat
Hokkaido squash can be eaten with skin. Halve the pumpkin and remove the seeds. Cut the pumpkin into cubes or wedges and small parts and cook or roast.