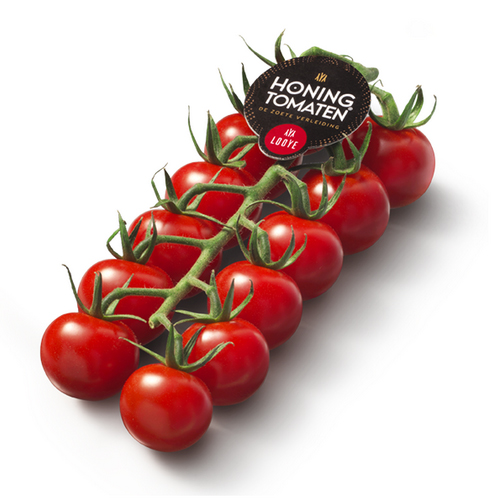 — TOMATEN
Honey tomatoes®
You spontaneously will start drooling when you see the honey tomatoes® for the first time: a beautiful bunch of dark red, sweet tomatoes, fresh from the grower. Honey tomatoes® are a unique, delicious delicacy with an exceptional sweet taste.
Availability Honey tomatoes®

Origin
Grower Jos Looije launched the Honey tomato® in 2009. It's a very tasteful product from a variety called Piccolo.
HOLLAND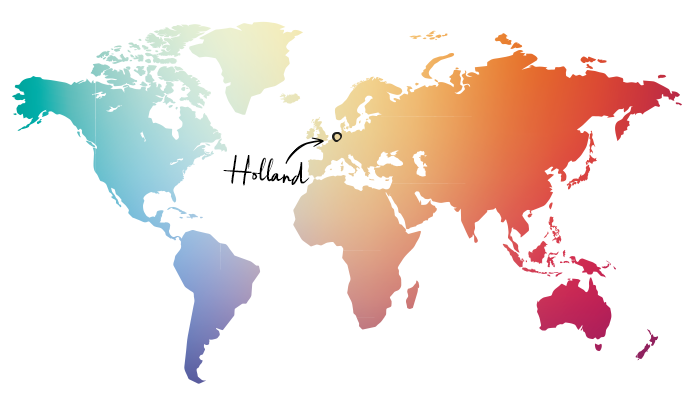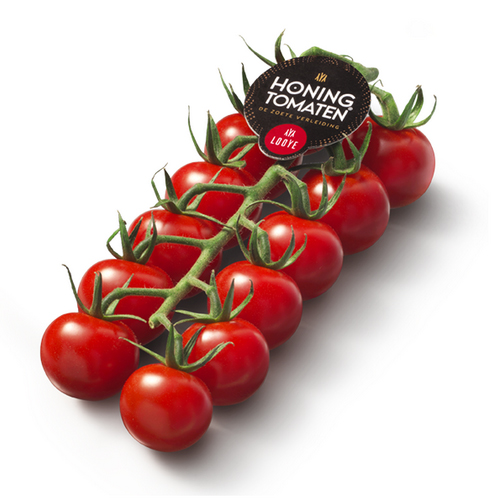 How to store
The best option is to store tomatoes in a cool spot between 12 and 15 degrees. The tomatoes have a shelf life of aprox. 1 week. Don't store tomaties in the fridge, to avoid losing its delicious flavour.
How to eat
You can eat Honey tomatoes® as a snack. But they are also useful for tasteful sauces, soups or salads.