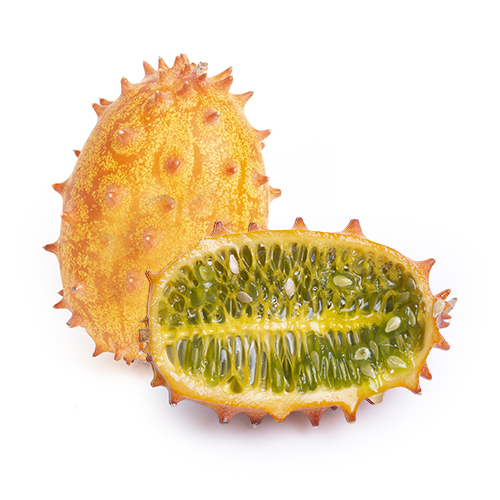 — FRUIT
Kiwano
Kiwano is part of the cucumber family and has an oval shape with small spikes, for this reason the kiwano is also called 'horned melon'. The inside of a kiwano contains many chambers with jelly-like seeds. The inside of a kiwano is edible and has a fresh taste.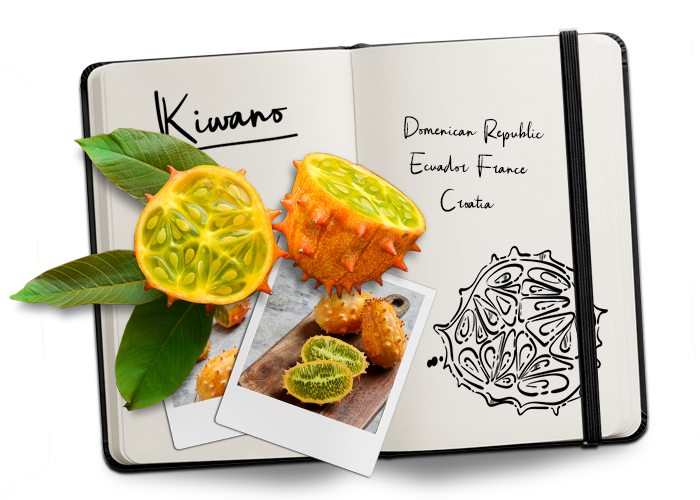 Availability kiwano

Origin
The plant originates from the Kalahari in Africa. Despite the name, the kiwano is not related to the kiwi. However, the fruit – just like the kiwi – was marketed via New Zealand in the 1980s.
DOMINICAN REPUBLIC, ECUADOR, FRANCE, CROATIA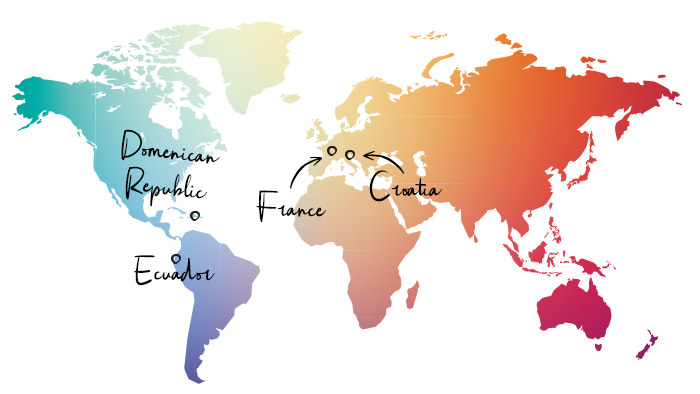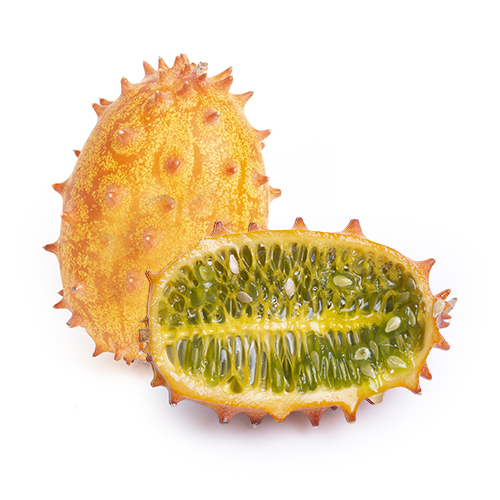 How to store
It is best to keep the kiwano in a cool place. There the fruit can be kept for several weeks. It is preferable not to keep a kiwano in the refrigerator.
How to eat
Cut the fruit in half and scoop out the pulp. For sorbets and juice, press the pulp through a sieve.