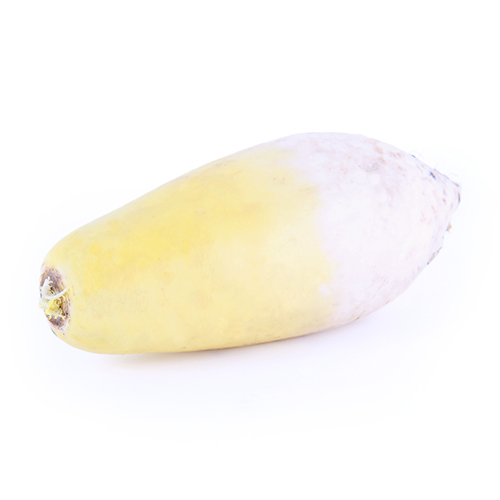 — ROOTS & TUBERS
Korean radish
Korean radish is crunchy, juicy and sweet. The taste is similar to that of daikon. Korean radishes are generally short and firm, with a light green-yellow tint halfway up the top. They are often diced and pickled or made into a twist on traditional kimchi.
Availability Korean radish

Origin
Korean farmers started cultivating this crop around 60 B.C. It grows in fine soil in cooler temperatures: perfect for the winter climate in South Korea.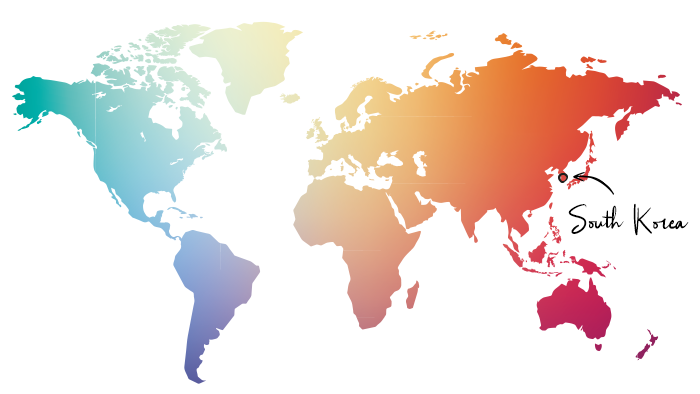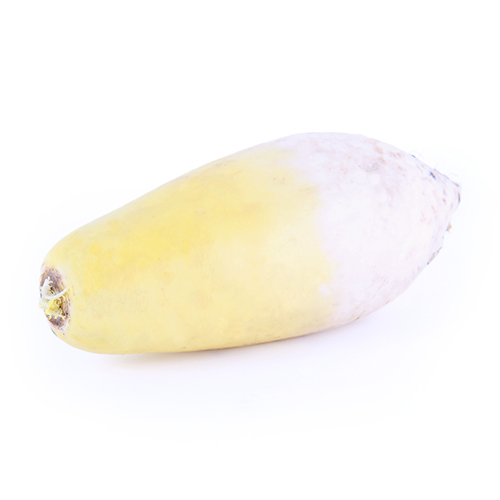 How to store
Store Korean radishes in the vegetable drawer of the refrigerator. It can be kept there for 1-2 days.
How to eat

Peel the Korean radish before using. Korean radishes are often eaten raw, thinly sliced, or grated. They are often pickled or processed into a twist on traditional kimchi. But you can also stew the radish.