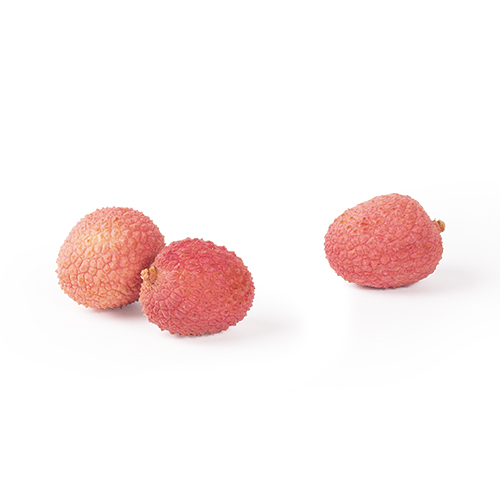 — FRUIT
Lychees
Lychees have a red, firm skin. During ripening, the lychee changes color from pink-red to red-brown and when it is ripe, you can peel the fruit and a delicious, glassy white fruit appears with a seed in it. Lychees are juicy and deliciously sweet in taste.
Availability lychees

Origin
The lychee is originally a Chinese product, but is also cultivated in several countries today. The fruit grows in bunches of 5 to 30 pieces on a tree that can reach a height of 20 meters.
SOUTH AFRICA, MEXICO, ISRAEL & MADAGASCAR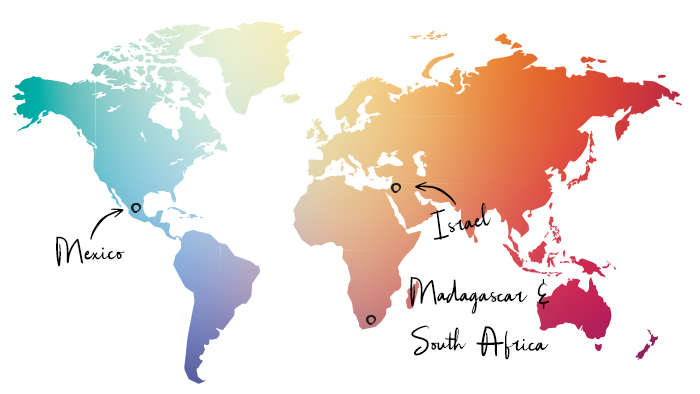 How our Mexican lychees are helping the local communities
Every year, thousands of people benefit directly and indirectly from the cultivation of lychee in the Huasteca Potosina region.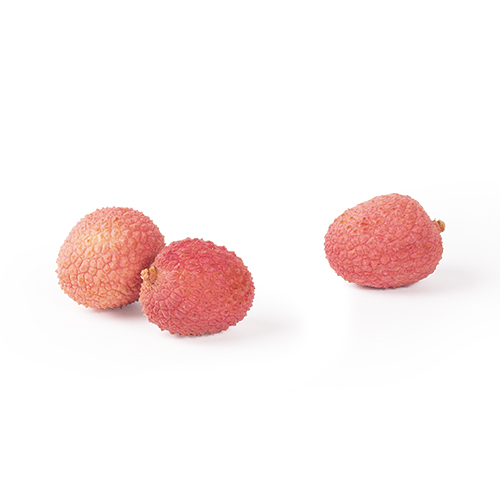 How to store
Store lychees in the refrigerator up to a week.
How to eat
Peel the lychee before use. Lychees pair nicely with meat and fish dishes. You can make appetizers with lychee or use it, for example, in a chicory salad. It is also an excellent product to add an exotic touch to your dessert. It tastes delicious with ice or in a fruit salad.
Nutritional value per 100g
| ENERGY | PROTEIN | CARBS | OF WHICH SUGARS | FAT | OF WHICH SATURATED |
| --- | --- | --- | --- | --- | --- |
| 81 kcal / 342 Kj | 0,9g | 18g | 16,8g | 0,3g | 0g |
| FIBRES | SODIUM | CALCIUM | IRON | VITAMINES | |
| 1,2g | 2g | 10mg | 0,4mg | C, B1, B2, B3 | |