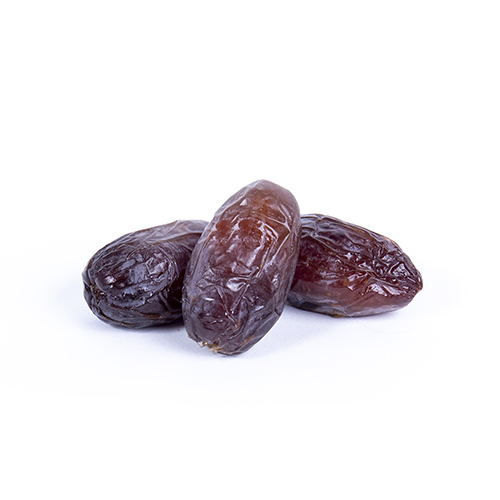 — DRIED
Medjoul date
Three times the size of the average date, these dates once graced only the tables of the royal palaces of Arabia. Today, these majestic candy-like dates are rapidly gaining popularity among healthy snack and food lovers around the world. A Medjool date is the king of dates and a delicious treat. They are larger, softer and tastier than most dates. These dates are sun-aged and harvested at the peak of ripeness.
Availability Medjoul date

Origin
The date palm is originally from Mesopotamia and along the Nile river in Egypt. They are available in different varieties, dried dates, fresh dates and candied dates.
ISRAEL, MEXICO, SOUTH AFRICA & UNITED STATES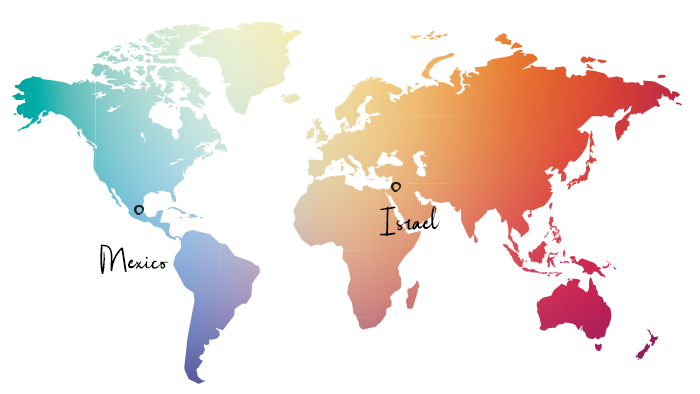 A visit at our Israeli grower
Just as nature has provided these delicious, nutritious fruits, nature has also provided the perfect place to grow them – well below sea level in the hot, dry climate of the Syrian-African Rift Valley. Here, in the plantations of Israel's kibbutzim (communal settlements) and moshavim (cooperative villages), dates ripen early and are ready for shipment faster than anywhere else in the world. Israeli date growers combine an ancient love for these precious fruits with the latest techniques.
How to store
Store dates in a dry and cool place for several months.
How to eat
Medjoul dates are delicious to eat as a snack. But you can use them for anything, just like other dates. They taste fantastic in both savory and sweet dishes and are perfect to stuff with cheese, chocolate or nut butters. Nowadays, dates are also widely used as a natural sugar substitute in baking recipes.