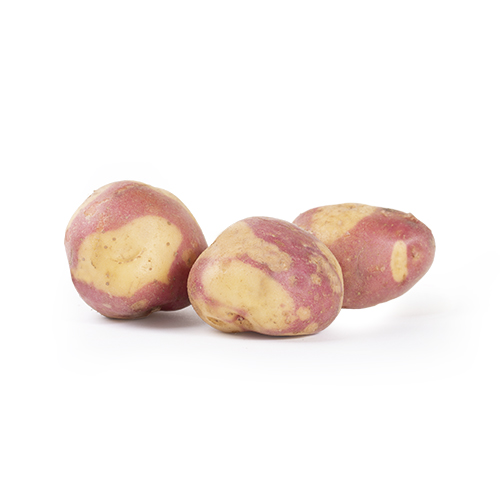 — POTATOES
Miss Blush potatoes
A striking appearance, these beautiful Miss Blush potatoes. The pink "blush" makes a beautiful appearance. The potato has a round shape and is waxy. Use them with skin and all to enhance her appearance.
Availability Miss Blush potatoes

Origin
Did you know that potatoes (which are mostly seen as a traditional Dutch product) are originally from Peru? The Spaniards discovered it during their voyages in the 15th century and brought them to Europe. Miss Blush is an innovative variety of the Belgian branch of Potato Masters in 2005. They are committed to a high-quality assortment with special appearances and exclusive flavours.
HOLLAND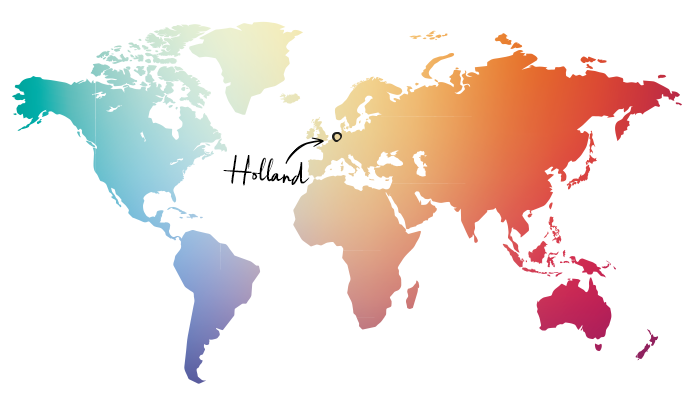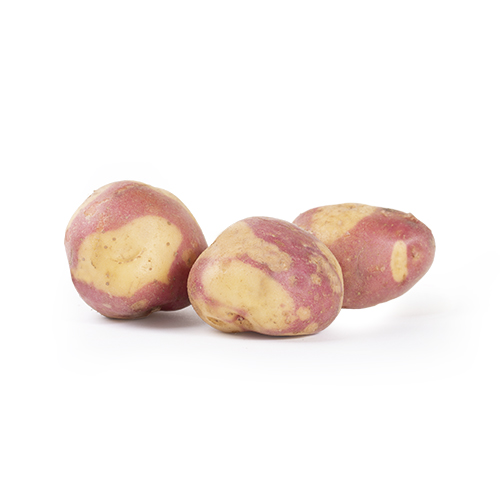 How to store
Keep the potatoes in a dark and dry surrounding
How to store
Miss Blush potatoes are waxy. This means that they are suitable for cooking or baking. Prepare the potatoes with skin, so they keep their vitamins and nice colour.