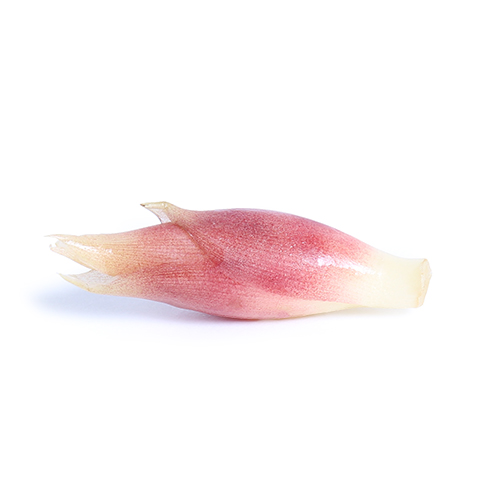 — FLOWERS
Myoga
Myoga is also called Japanese ginger. It's ginger's little sister and it's praised for it's beautiful, delicate flower buds. These young flower buds grow directly from the ground and when you let them grow, flowers will appear. The taste of myoga is like ginger, but mild and has the bite of a shallot.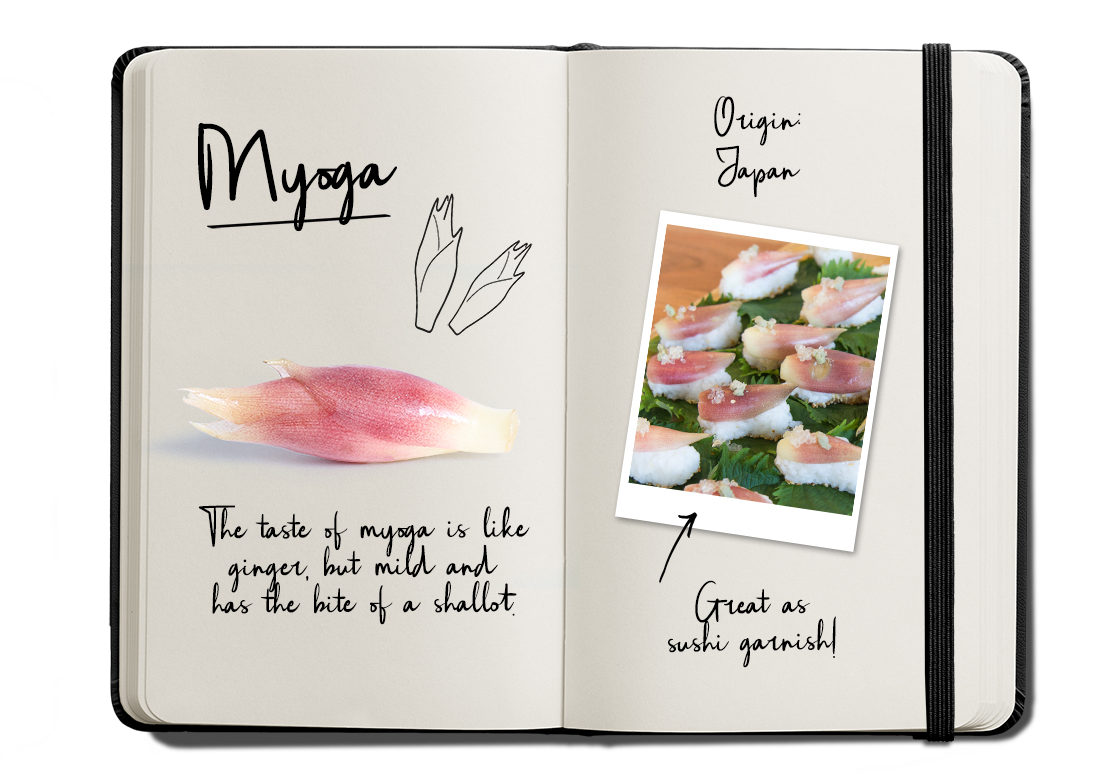 Availability myoga

Origin
Myoga is originally from Japan and is a plant of the ginger family.
JAPAN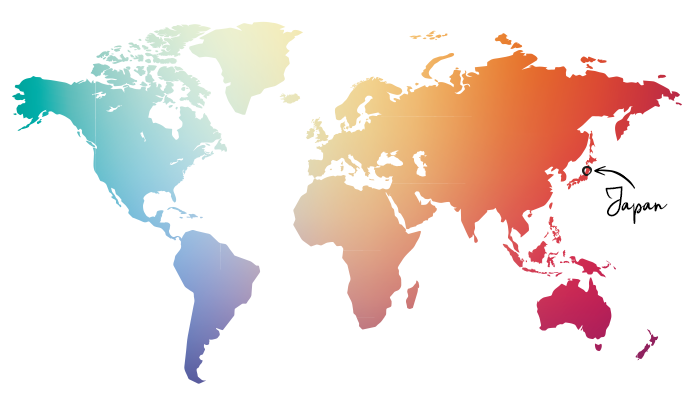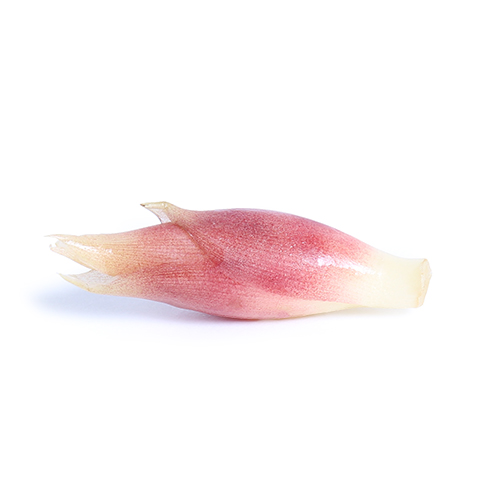 How to store
Keep myoga in the fridge.
How to eat
First halve the myoga and then cut it into fine strips. You can then use it as a garnish for Japanese dishes. It has a fantastic bite and provides a nice experience!