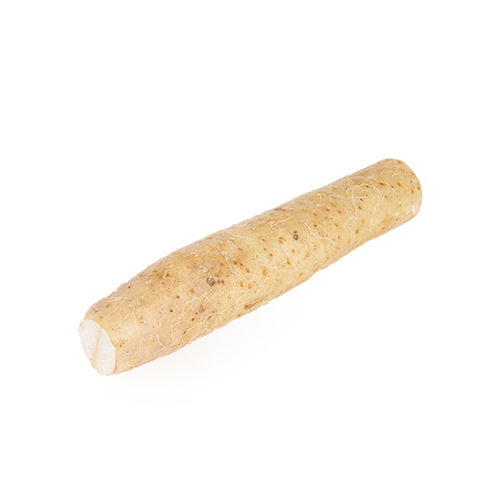 — VEGETABLES – ROOTS & TUBERS
Iron yam
The Iron yam, also called Naigamo yam, is a fairly light, crunchy root from the yam family. The yam is especially popular for the sticky, slimy liquid that comes out of the yam. In Japan they call this fairly tasteless liquid "tororo" and it is used to give dishes a slimy texture.
Availability Iron yam

Origin
Iron yam is also called Naigamo or Chinese yam, referring to the origin of this sticky yam.
CHINA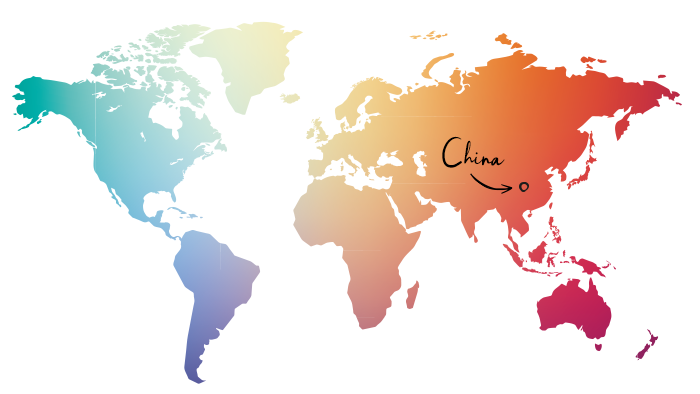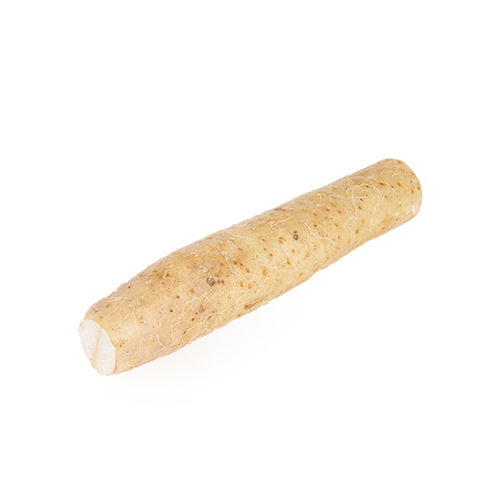 How to store
Keep Iron yam in the fridge.
How to eat
Peel the yam before use and then finely grate it. In Japan, the Iron yam is used to make delicious okonomiyaki pancakes. The yam does not have a strong flavour but is essential to prepare the pancake correctly.