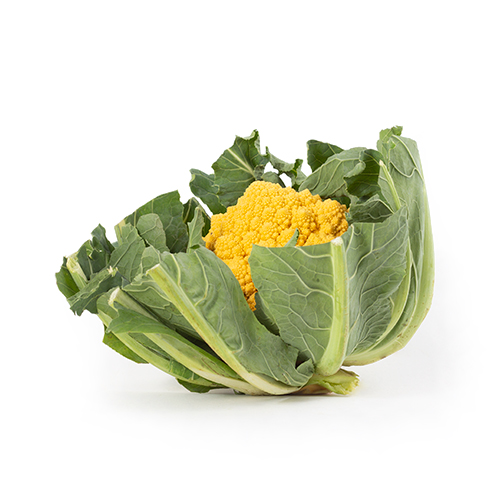 — VEGETABLES – CABBAGES
Orange romanesco
In addition to the well-known green romanesco, there is also a beautiful orange variety. This orange-colored type of cabbage has a wonderfully soft taste and is sometimes referred to as turret cauliflower because of all the small, beautiful 'turrets'. The orange color has everything to do with the presence of carotene .
Availability orange romanesco

Origin
The Romanesco refers to the name which was given in Italy in the 16th century. The name was brocolo romanesco, better known as broccoli of Rome. The Romanesco were introduced in the Netherlands in 1979 and since 1986 it were imported with bigger amounts. This orange variety is grown in France.
FRANCE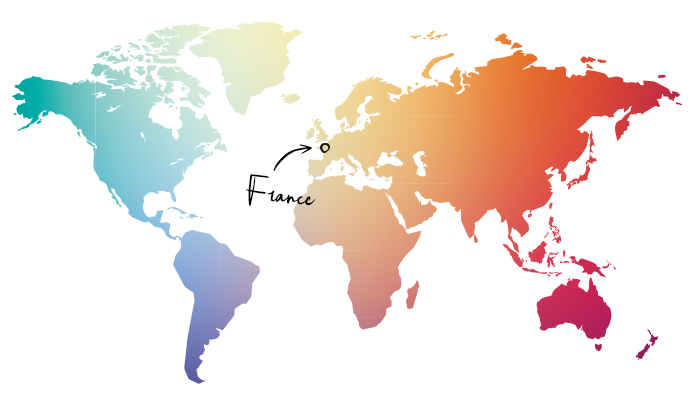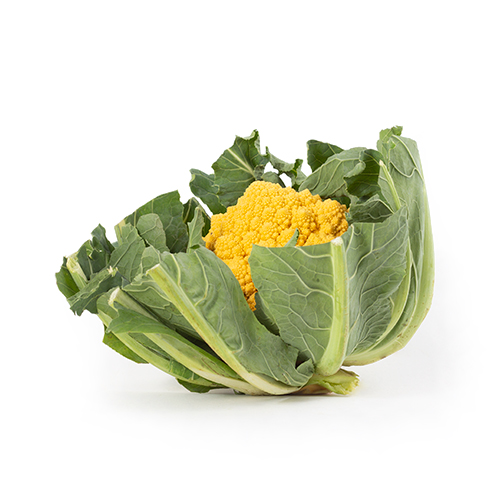 How to store
Store Romanesco in the fridge. It can stay in the fridge for about 6 days.
How to eat
To preserve the color as much as possible, it is advisable to stir-fry the orange romanesco or eat it raw. Romanesco is a multifunctional vegetable. It could be used to cook, stir-fry or to prepare in the oven. Remove the leaves before you cut the florets from the stem.