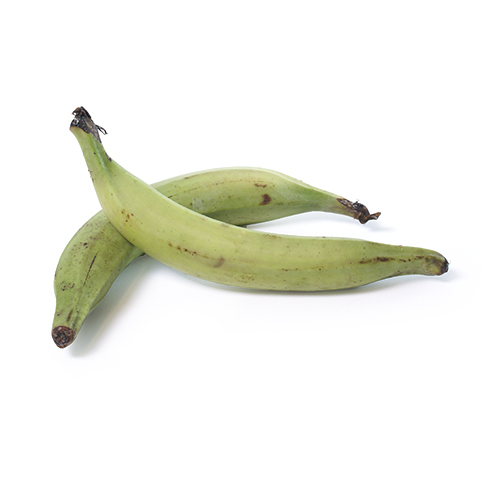 — FRUIT
Plantain
These bulky bananas differ from regular bananas in the sense that they cannot be eaten raw. The plantain is at its best when you wait until it has turned completely dark.
Availability plantain

Origin
Plantains grow just like normal bananas in large clusters on beautiful banana trees. Bananas have been commercially produced since 1871. But bananas have been eaten by humans for much longer. There are sources that the banana was already consumed in the 6th century.
ECUADOR & COLOMBIA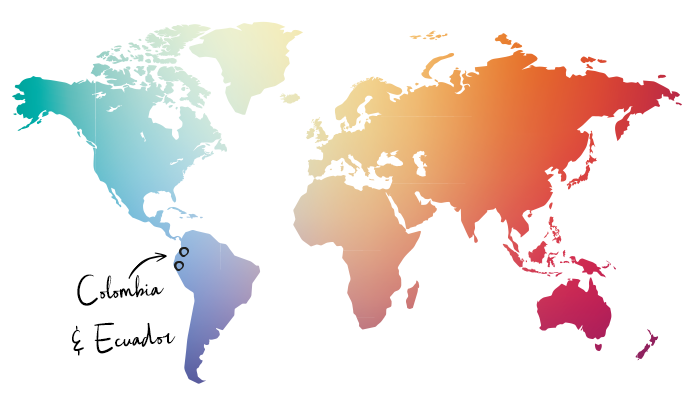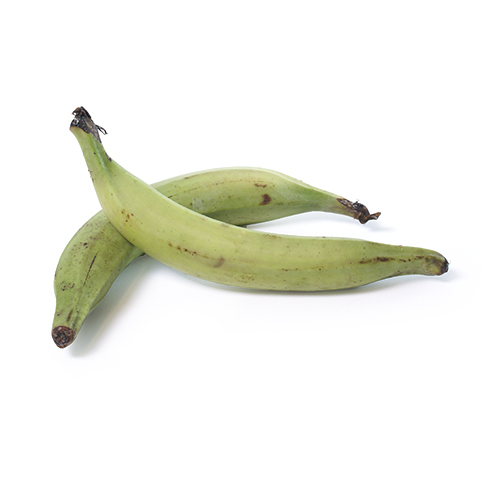 How to store
Plantains cannot withstand the cold and are therefore you can better store them at room temperature. Unripe, green bananas can be left to ripen in the fruit bowl.
How to eat
There are many ways to prepare plantains, but remember that they are not edible raw. Remove the skin by first cutting off the ends of the banana, cutting the banana lengthwise in 4 places and then peeling it. Grill the banana on the barbecue in the skin. Or use slices for baking, grilling, cooking or frying. Crispy tostones are regularly on the menu in Central America and South America.