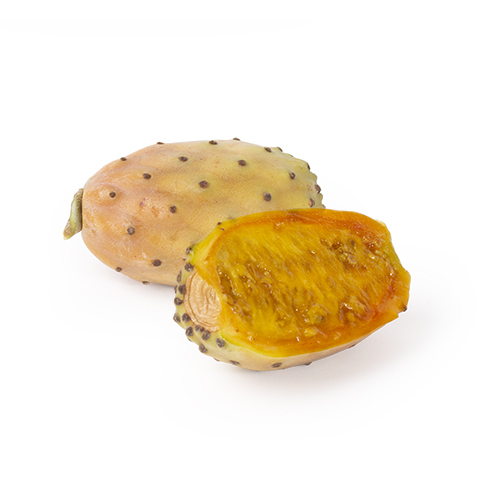 — FRUIT
Prickly pear
Desert fig, barbary pear, fig of Barbary or just: prickly pear. This fruit grows on the cactus variety Opuntia Ficus Indica. The fruits ripen when the colour changes from green to red or yellow. The taste is sweet and sometimes a bit sour.
Availability prickly pear

Origin
The plant is originally from Mexico and was brought to Southern Europe and North Africa by Spanish sailors. Our prickly pears come mainly from Colombia and Italy (Sicily) and grow there in fields full of rows of cactus plants: a beautiful sight!
COLOMBIA & ITALY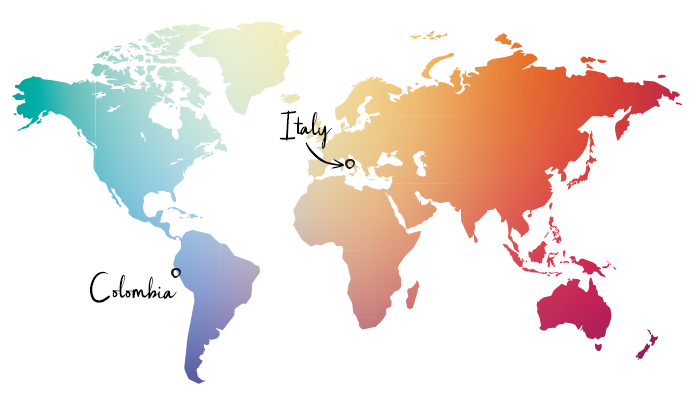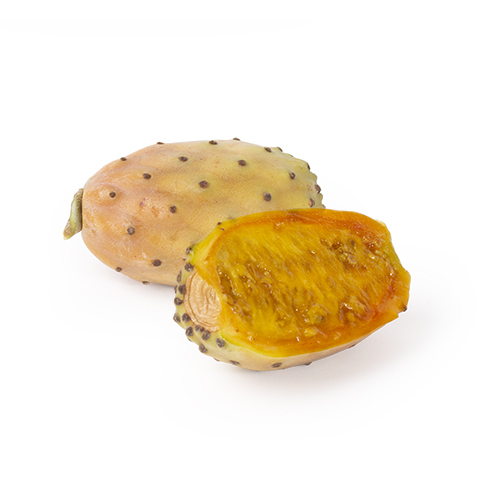 How to store
Keep prickly pears in the refrigerator, where they can be kept for about 1 week.
How to eat
Pay close attention to the small thorns on the outside of prickly pears. They are not easily visible and appear soft, but can irritate the skin. Therefore, first prick the prickly pear on a fork and put it on a plate. Peal the skin apart with a knife. You can dice the prickly pear through a fruit salad, serve it in slices with cheese or raw ham, or make a compote for a stew.