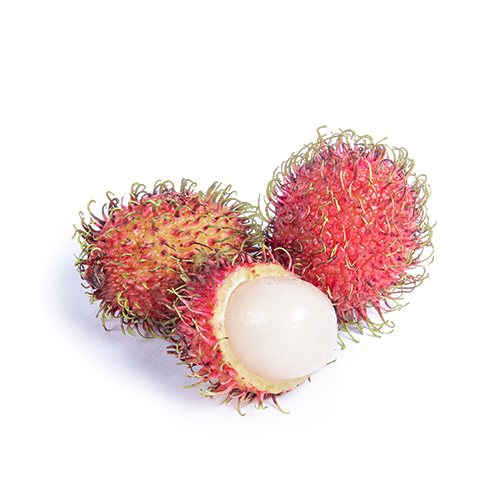 — FRUIT
Rambutan
With its remarkable hairy green-reddish skin, this fruit attracts your attention quickly. It's also called 'hairy lychee'. When you open it, you will be surprised with a delicious white, juicy and aromatic fruit. The rambutan grows in bunches in trees that can grow up to 20 meters!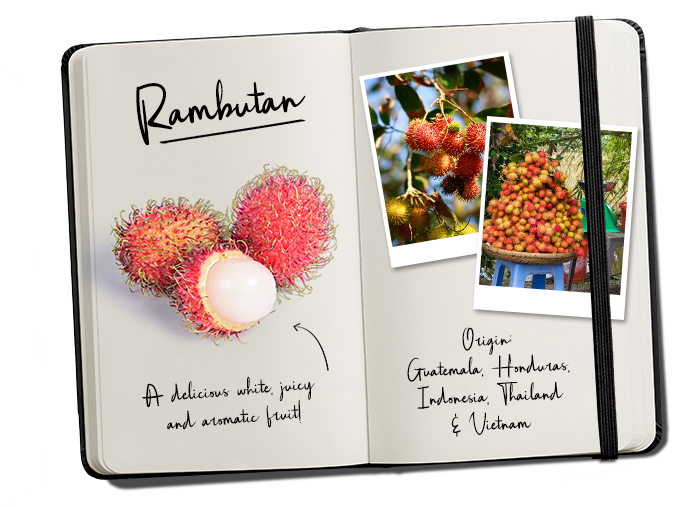 Availability rambutan

Origin
Originally the rambutan is a type of fruit that comes from Malaysia and Indonesia. The names descent from the Malaysian word ''rambut'' which means ''her''. Nowadays rambutan is also grown at our supplier in Guatamala.
GUATAMALA, HONDURAS, INDONESIA, THAILAND & VIETNAM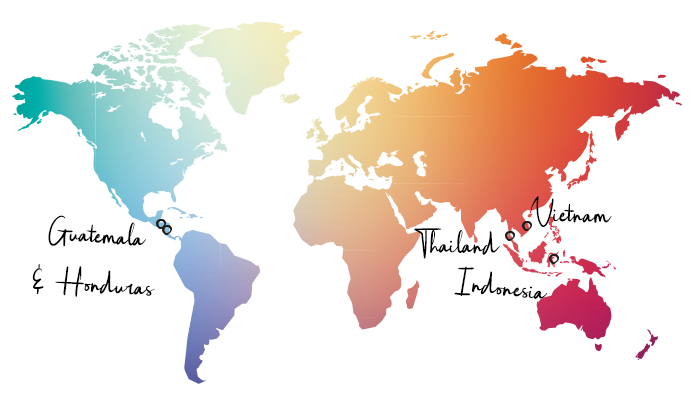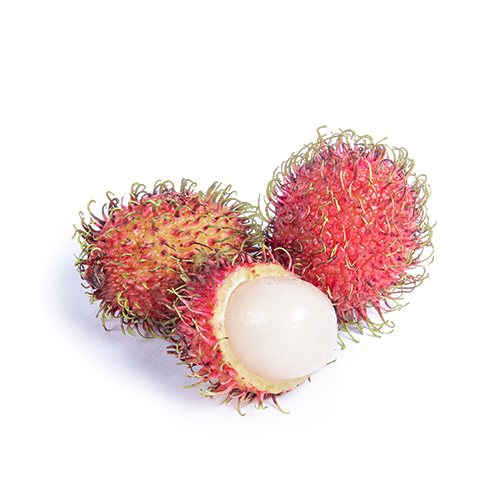 How to store
Preferably store rambutan at room temperature, for example in a fruit bowl. In these circumstances you can store the fruits for about one week. In the fridge you can store them for a longer period of time, although they tend to lose their taste faster.
How to eat
Rambutan is delicious can be eaten directly out of the skin, but beware of the seeds! Prepare a nice crumble with rambutan, apple and raspberry or what to think of frozen yogurt?