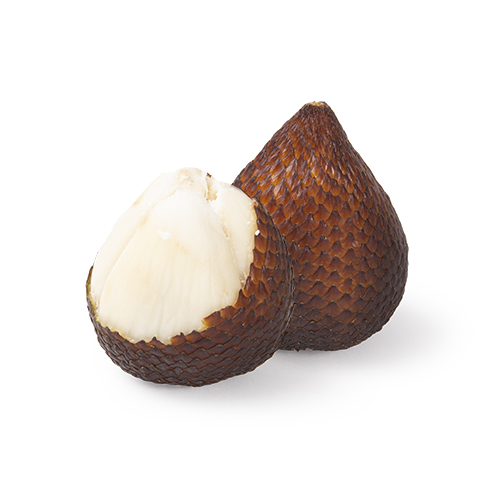 — FRUIT
Salak
This special fruit immediately draws your attention with its snake-like skin. Under the stiff skin there are a number of white, crispy parts, the taste of salak can best be compared to pineapple.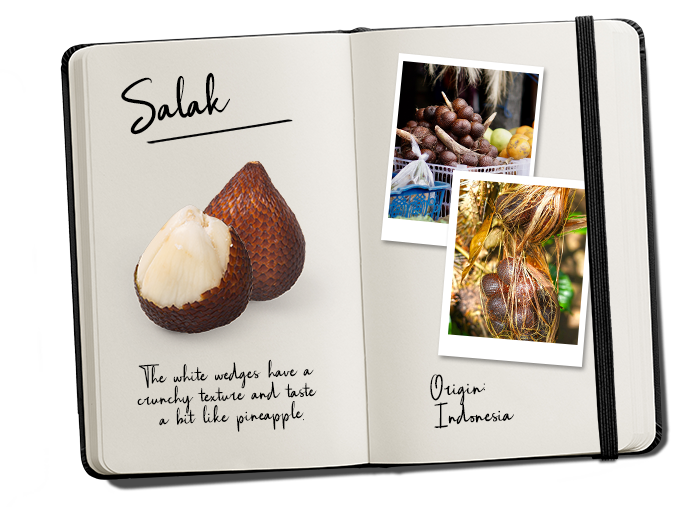 Availability salak

Origin
Salak originally comes from the swamps in Malaysia, Sumatra & Java. In those countries eating Salak is as eating an apple in the western world. The fruit grows on palm trees which are settled on volcanic soil.
INDONESIA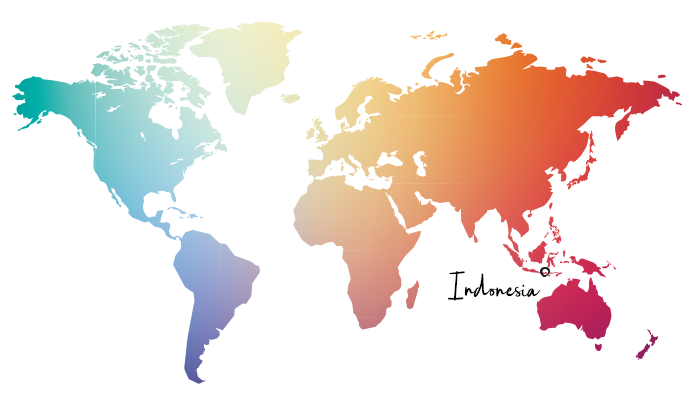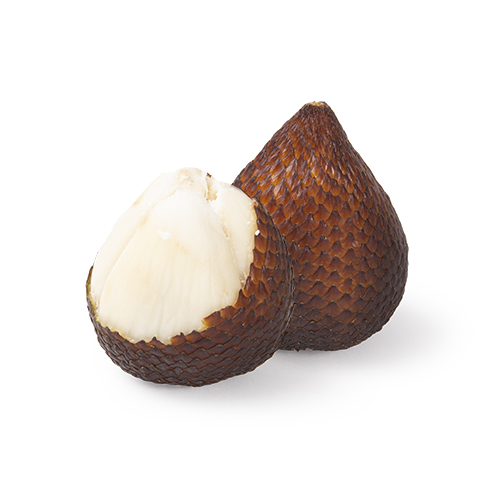 How to store
It's best to store ripe salak in the fridge. Hier blijven ze nog enkele dagen goed.
How to eat
Salak is usually eaten straight out of hand. Peel the skin and eat the wedges. But this special fruit is also sometimes used to make wine!