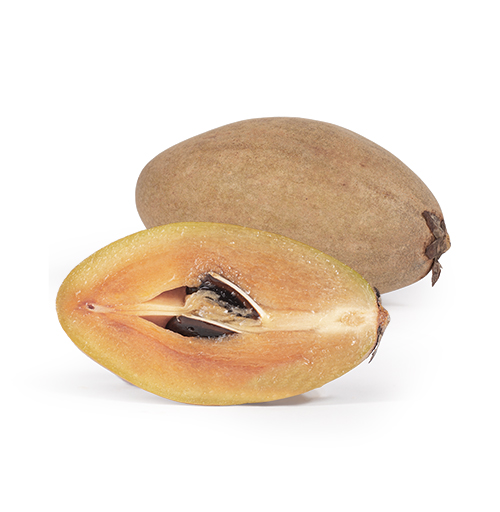 — FRUIT
Sapodilla
The skin of this exotic fruit is pale brown and thin, but quite firm. When the fruit is ripe, the pulp turns glassy yellow-brown and has a delicious, caramel-like taste.
Availability sapodilla

Origin
The sapodilla is native to southern Mexico and Central America. Today it is grown worldwide in the tropics and thrives at altitudes of 2000m above sea level.
THAILAND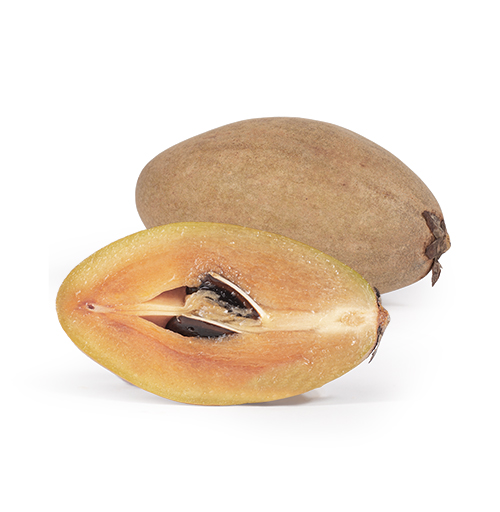 How to store
Keep sapodilla in the fruit bowl, it will keep for 2-3 days.
How to eat
A ripe sapodilla has a caramel-like flavor. The peel is not edible. You can halve the fruit and peel it to use the sapodilla for fruit salads, jam, ice cream or desserts.