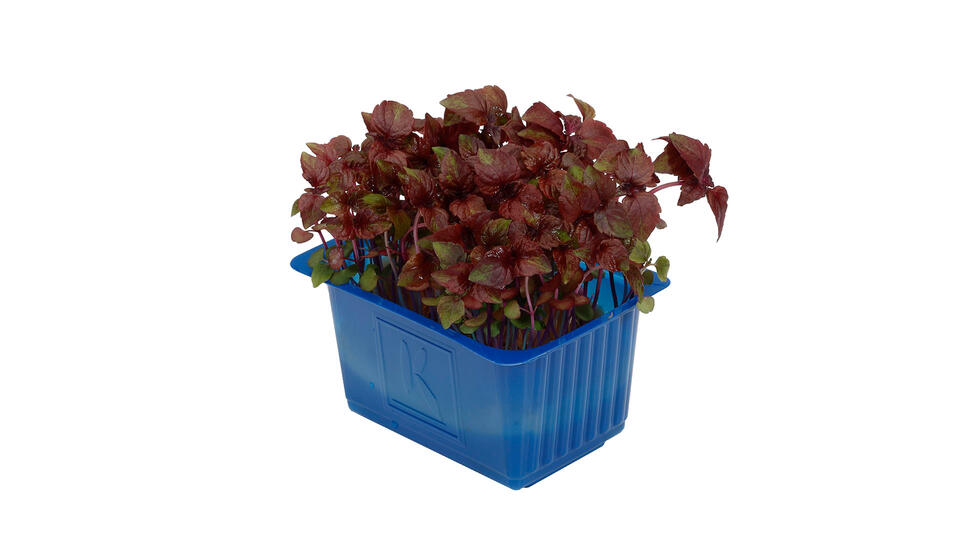 — LEAVES, BLOSSOMS, SPROUTS & CRESSES
Shiso Purple
Shiso Purple is the most popular product in the assortment. The unique taste is slightly reminiscent of cumin.
Availability Shiso Purple

Origin
The red colour in combination with good taste is difficult to find. Red beet is too well known, beet-shoots are not really a taste but more a charmer. Radichio is hardly ever eaten, but merely shoved to the side of the plate. And Lollo Rosso is available in every supermarket. We believe that if one needs colour on a plate, Shiso Purple is an excellent choice.
HOLLAND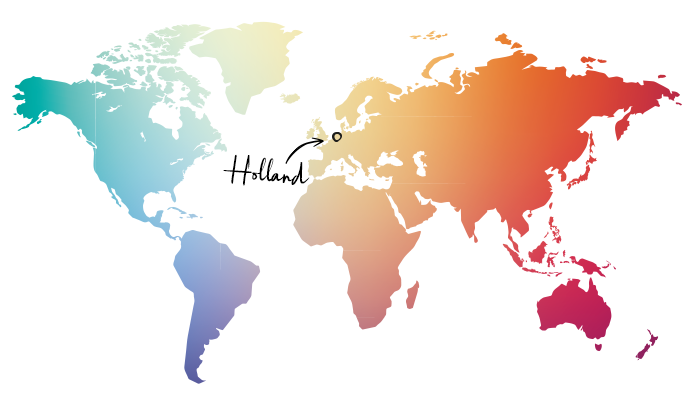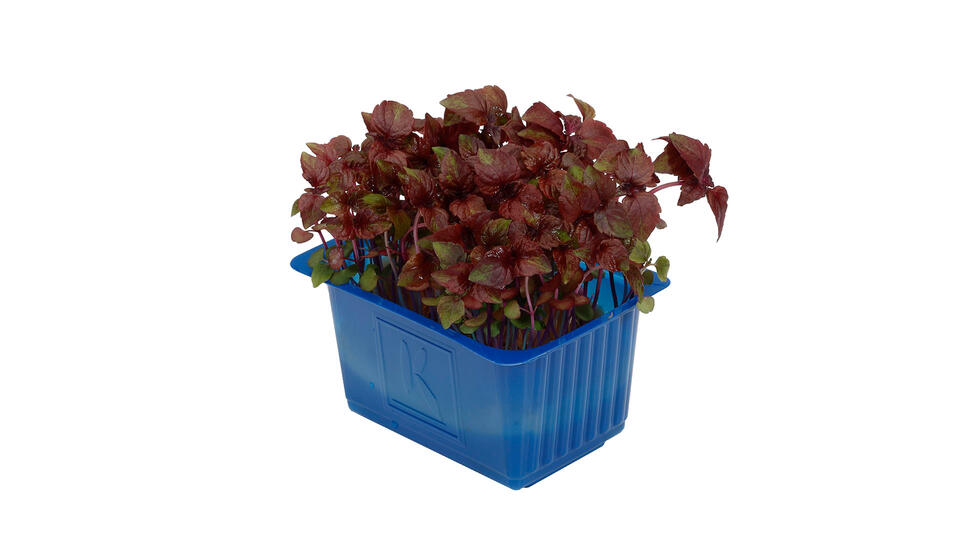 How to store
Shiso Purple is available year round and can easily be stored for up to seven days at a temperature of 12-16°C. Produced in a socially responsible culture, Shiso Purple meets the hygienic kitchen standards. The product is ready to use, since it is grown clean and hygienically. If Shiso Purple is kept at a temperature below 5°C, it tends to wither. However, if kept at 15°C for a couple of hours, it returns to its normal shape.
How to eat

Shiso Purple can be used in a variety of dishes and is also extremely decorative. It tastes best when combined with wild mushrooms, cheese, or bouillon. We also recommend combining Shiso Purple with raw fish.