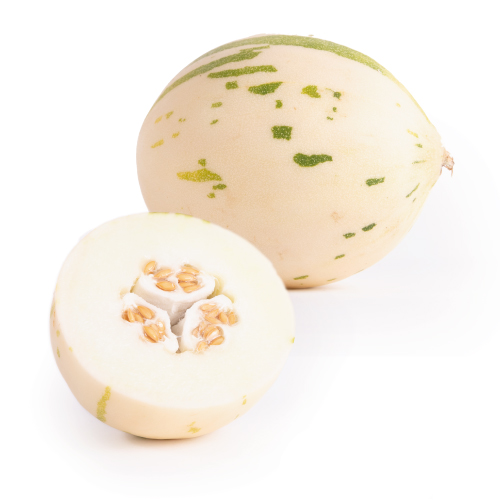 — FRUIT
Snowball melon
The Snowball melon is a white melon with lime green stripes and dots. It has a delicious, sweet, honey-like taste with a hint of juicy pears and firm, snow-white flesh.
Availability Snowball melons

Origin
The Snowball melon is a variety of the Honeydew melon. Melons can easily be crossed, which has made it easy for farmers to grow many different varieties. At the moment the counter of the number of different melon varieties is well over  70!
SPANJE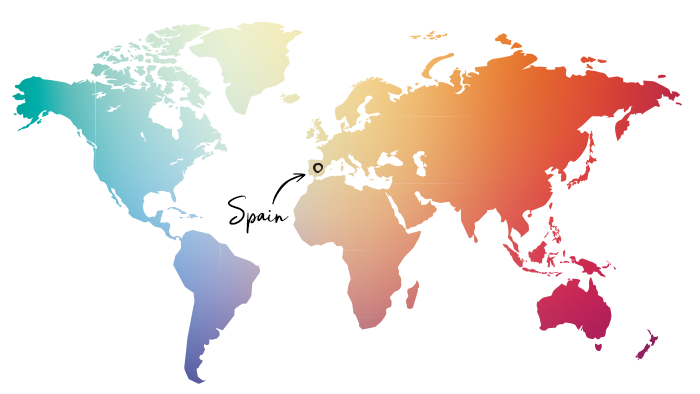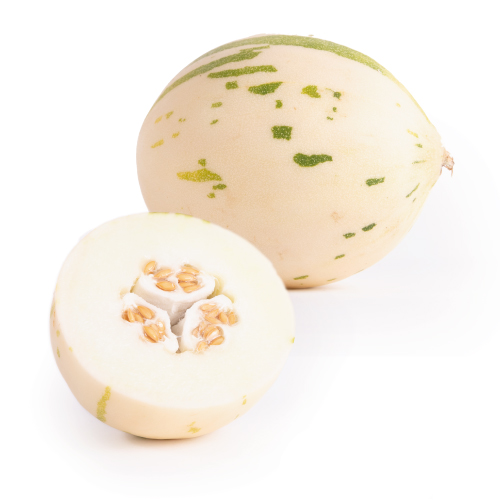 How to store
Store these delicious melons between 2°C and 6°C.
How to eat
Cut the melon into wedges or cubes. The seeds and skin are not edible. This sweet, honey and pear-like taste is perfect for fresh salads or as a fresh addition to breakfast.
Nutritional values per 100g
| ENERGY | PROTEIN | CARBS | OF WHICH SUGAR | FAT | OF WHICH SATURATED |
| --- | --- | --- | --- | --- | --- |
| 36 kcal / 151 Kj | 1,8g | 9,1g | 8,1g | 0,1g | 0g |
| FIBRES | NATRIUM | CALCIUM | IRON | VITAMINS | |
| 0,8g | 18g | 6mg | 0,2mg | C, K, B6 | |