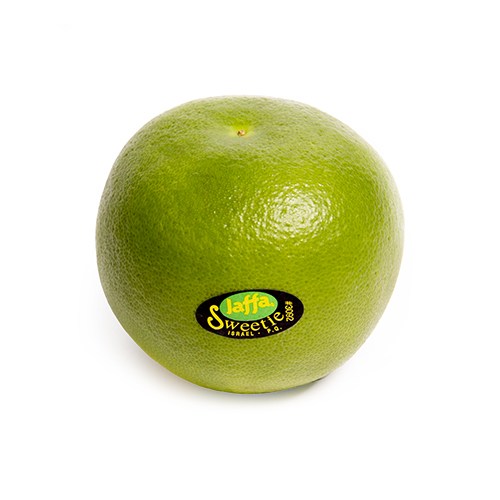 — FRUIT – CITRUS
Sweetie
This citrus fruit looks a bit like a green grapefruit but is slightly larger and a lot sweeter. The Sweetie has a thick green-yellow skin and the flesh has a light yellow color. The taste is very sweet and owes it the name Sweetie.
Availability sweetie
Origin
The sweetie is orginally from Israel where it is available at the market since 1984. The sweetie owes its name by the sweet taste of this citrus. The tree grows fast and requires a sunny climate.
ISRAEL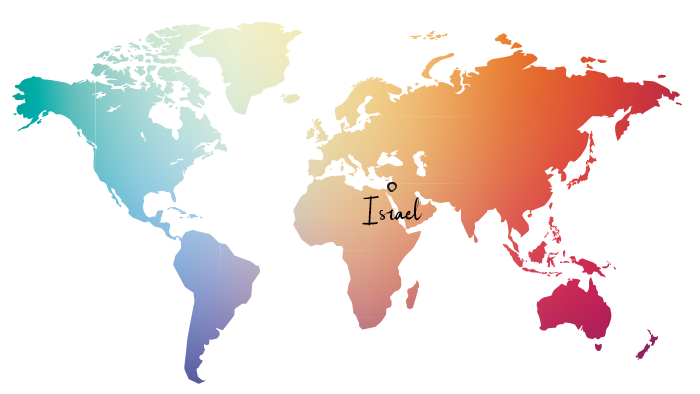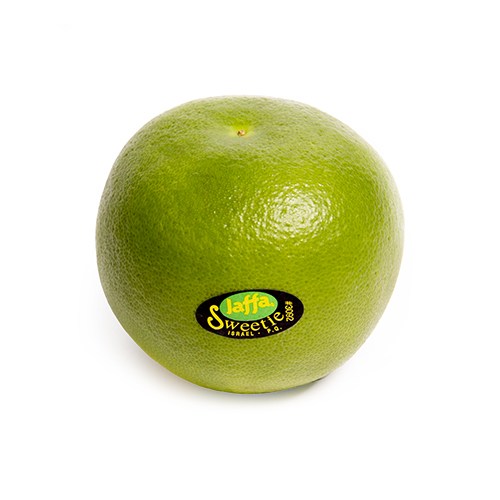 How to store
Do not store the Sweetie in the refrigerator, but on the fruit bowl, where they can be kept for 1 to 3 weeks.
How to eat
This fruit is a pleasant ingredient in exotic salads. But you can also squeeze the fruit into juice or eat it just like that!