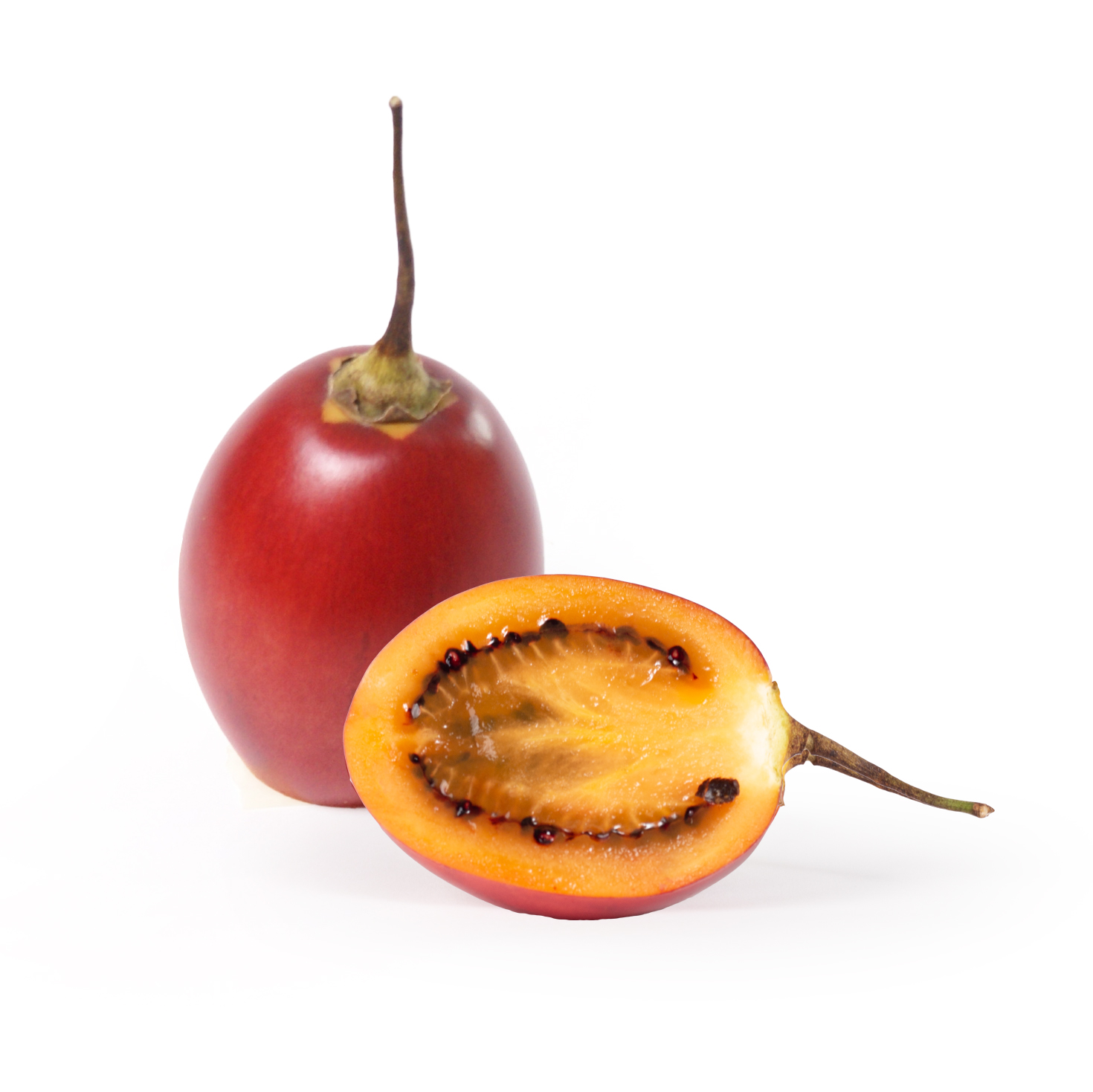 — FRUIT
Tamarillo
The tamarillo has a thin skin and is shaped like an egg. Another name for this special fruit is also called tree tomato. The tamarillo has a slightly sweet and quite intense flavour. The skin of the fruit is bitter and not eatable.
Availability tamarillo's

Origin
The origin of the tamarillo can be found in the Andes mountains of Peru and Colombia. The trees thrive at higher altitudes.
COLOMBIA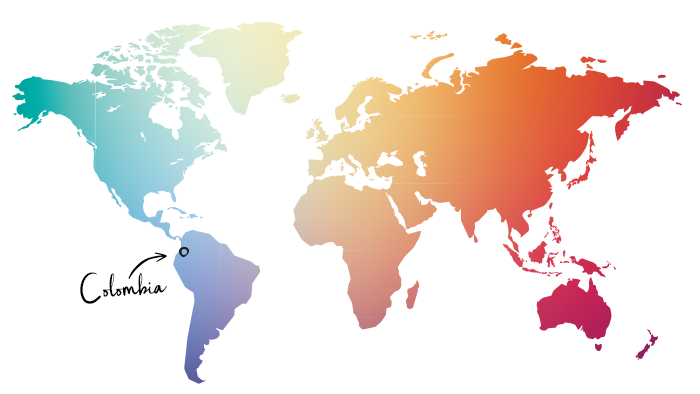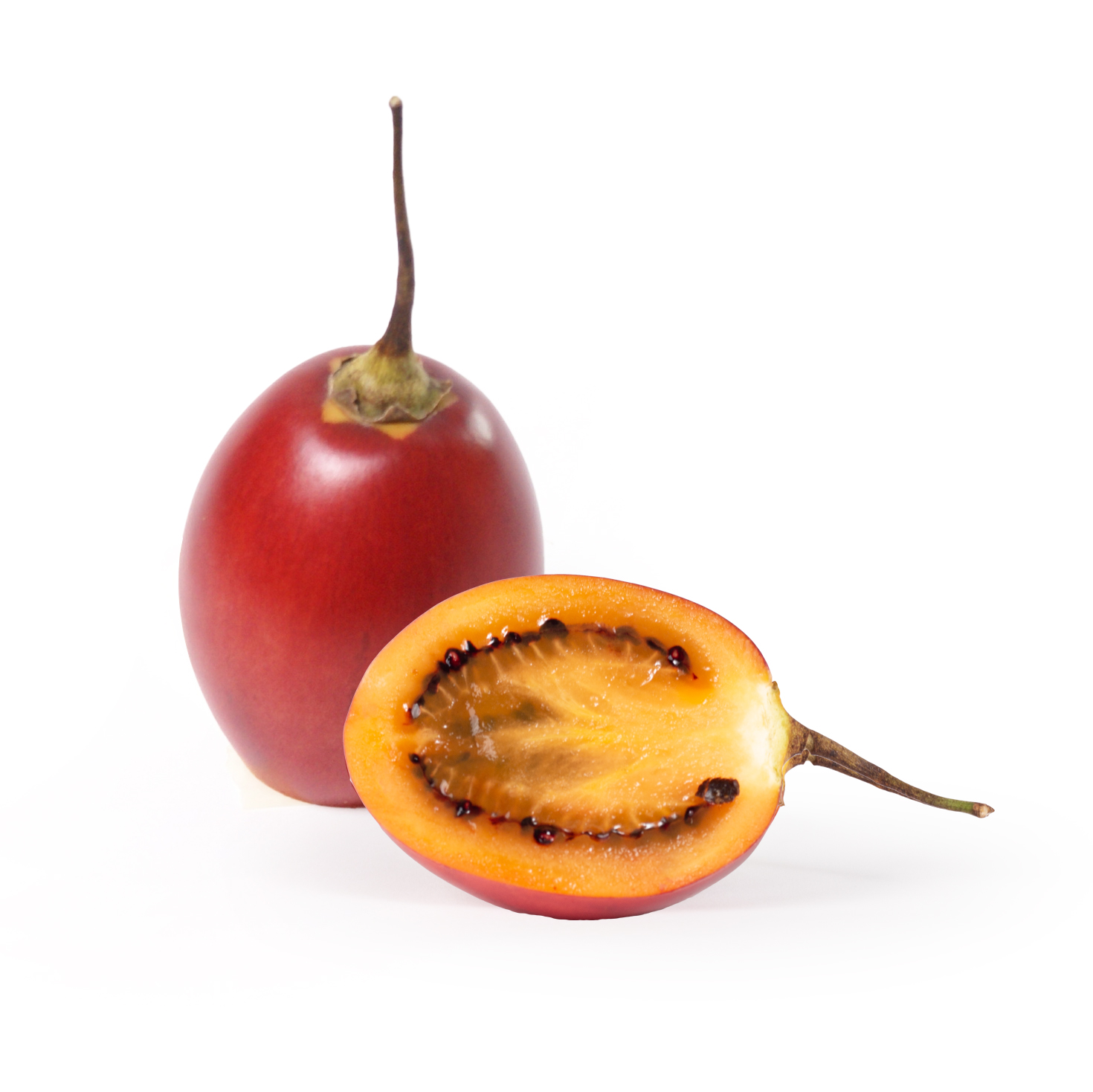 How to store
Ripe tamarillos can be kept for several days in a cool place but not in the fridge.

How to eat
Remove the skin of the tamarillo, as it tastes bitter. Peel the tamarillo like an apple or peel it like a tomato. You can also cut the tamarillo into two pieces and scoop the flesh from the skin.