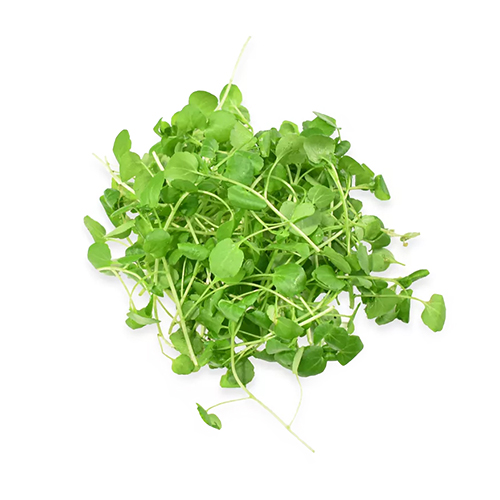 — CRESSES – LETTUCE
Watercress
Watercress is a young plant which, as the name implies, grows in water. On the banks in the shallow flowing water, the roots settle in the soil and grow into a green spicy plant. This plant is part of the garden cress and radish family and, just like these two, also belongs to the cruciferous family. The fresh green leaves and crisp stems have a nice peppery flavor, which is similar to the taste of radish and rocket salad.
Availability watercress

Origin
Watercress originates in marshy areas of Europe. This plant prefers to grow in running, not too cold, water. Nowadays, watercress is also grown in greenhouses, making it available all year round.
BELGIUM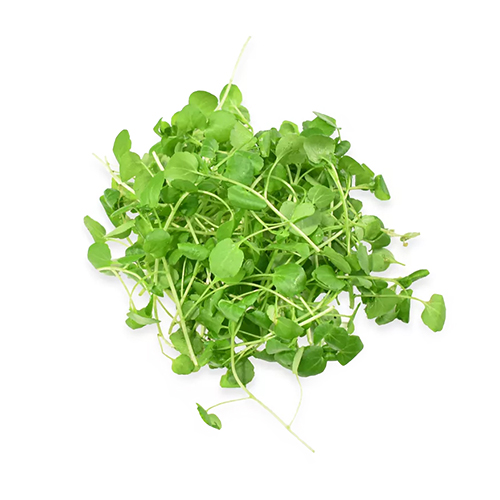 How to store
Store watercress in the vegetable drawer of the fridge, it will stay in a good condition for 1-2 days.
How to eat

Watercress gives that little bit of spice that a dish sometimes needs. Raw, it has a crunchy structure that fits well in a fresh salad or as a garnish on a sandwich, sandwich or soup. But also heated by an omelette or stew, this spicy plant is definitely worth it.