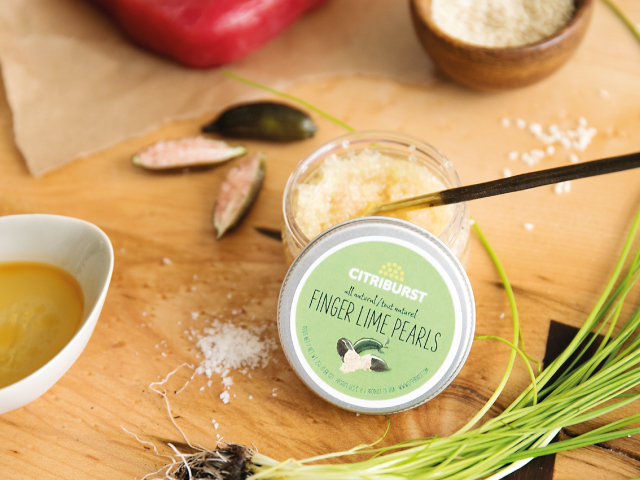 — NEWS
"We are looking for exotics by which we can distinguish ourselves"
For example, we have finger lime Pearls in our range in the December months. Finger lime pearls are the pulp of the finger lime and can best be described as citrus caviar. The finger lime pearls can be used instead of lemon or lime in seafood, desserts and cocktails. "The Finger Lime Pearls arrive in stylish jars that resembles to caviar. A great product for the holidays.
Mangoes are populair
The mangoes are very popular with Christmas, the company says. In addition to Readylicious mangoes, flown mangoes are also very popular. "We trade in flown mangoes almost all year round, mainly from Peru. These are definitely the tastiest mangoes." says Edwin Janssen. Where common mangoes are usually picked unripe and will be ripened in the Netherlands, are these flying mangoes only picked when they have ripened at the tree. It is important ofcourse, that these tree ripe mangoes come to the Netherlands as soon as possible. That is why these mangoes are transported by plane. Because these mangos ripen longer on the tree, the ripening process ensures a higher sugar content and a delicious, distinct taste. And that taste makes the product so popular in the more luxurious segments of the market. "You also see that packaging is becoming increasingly important in this segment. The mangoes are delivered in an elegant, black box decorated with a festive, red bow", Edwin Janssen concludes.