— FRUIT
Breadfruit
The name of this special fruit is derived from its texture when cooked, which resembles freshly baked bread. However, the taste is more like a potato and it can also be used that way. For many Polynesians, breadfruit has been one of their main food sources for generations.
Origin
The breadfruit tree grows in tropical countries in Asia and Central and South America. This tree grows well in a tropical climate. Trials to grow breadfruit in more northern countries have therefore failed. The first serious attempt by Europeans to trade the breadfruit was Captain William Bligh's expedition on the Bounty to Tahiti in 1787, whose aim was to grow breadfruit there, collect them and bring them with him for distribution in the English colonies as a cheap food source for slaves. After five months in Tahiti, the return journey was made with more than a thousand breadfruit plants on board, which, however, never reached their destination due to the infamous mutiny.
DOMINICAN REPUBLIC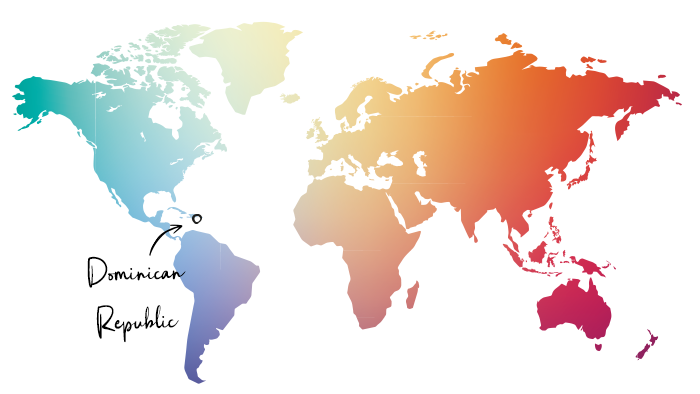 How to store
Store the fruit at room temperature for about 2 weeks. Loose pieces are best stored in plastic foil in the refrigerator.
How to eat
In terms of taste, breadfruit is somewhat like potato and that is how it is often used. You can cut it in fries or wedges and then fry or bake it. You can also use cubes of the fruit in a curry.