— VEGETABLES- PUMPKIN
Butternut squash
This bottle-shaped pumpkin tastes wonderfully sweet and nutty. The pumpkin is beautiful orange and has soft flesh on the inside. The skin is edible and the pumpkin contains a little bit of threads and seeds. So easy to prepare!
Availability butternut squash


Origin
In Central and South America were pumpkins already grown between 9000 and 7000 years BC. The pumpkin was first introduced in Europe in the 16th century. The name comes from the Latin word "pepon" which means "big melon".
SOUTH-AFRICA, SPAIN, HONDURAS, GREECE, PORTUGAL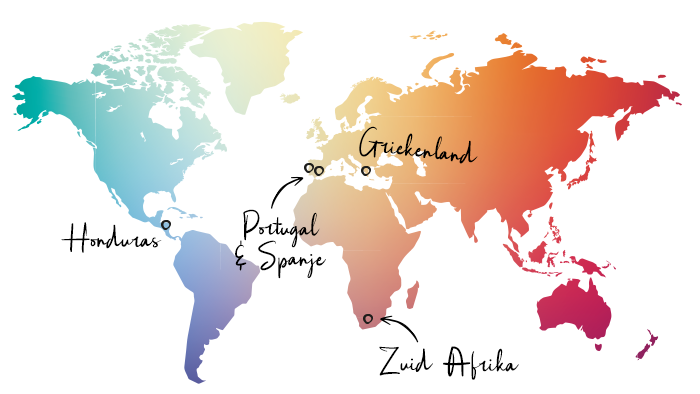 How to store
Keep the pumpkin in a cool place, so the pumpkin can be kept for 1-2 months. Once cut, you can keep the pumpkin in the fridge for about 3 days.
How to eat
The skin of this pumpkin is edible, so you do not have to peel it. First cut the pumpkin in half, then remove the threads and seeds with a spoon. You can then roast the two halves in aluminium foil in the oven or on the barbecue. You can also cut the pumpkin into cubes and bake in the pan or in the oven. Pumpkin soup may be the tastiest soup there is, but it is also great in pasta.