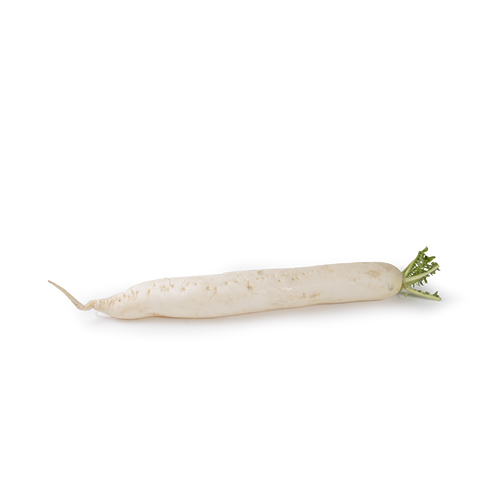 — ROOTS & TUBERS
Daikon
Daikon is an Asian oversized radish. Daikon has a mild taste and is less sharp than other radish varieties. In Japanese cuisine, daikon has a permanent place in the kitchen.
Availability daikon

Origin
Daikon is originally from Central Asia, but is know also grown in Europe in areas with a temperate climate.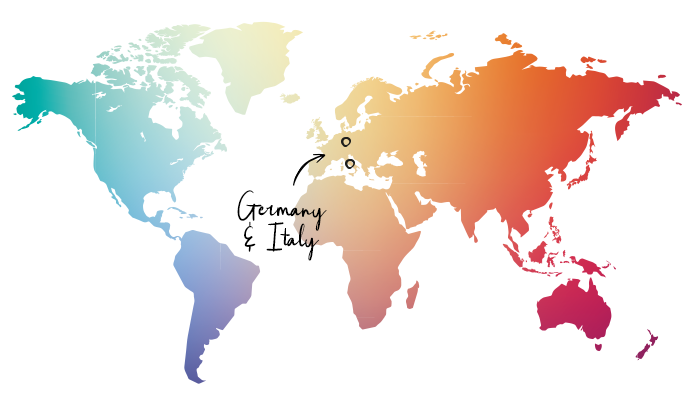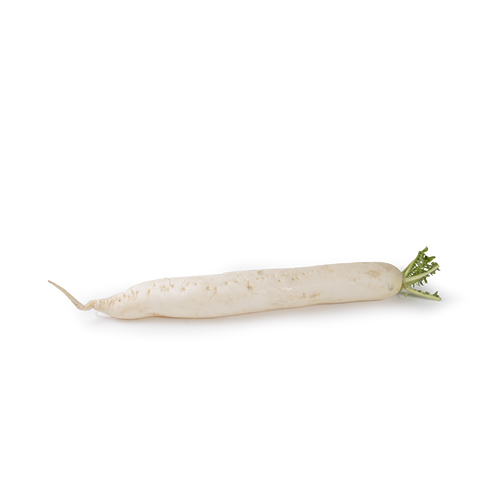 How to store
Daikon can stay in the fridge for a couple of days.
How to eat

Peel the daikon before use. Daikon is often eaten raw, in small slices or grated.