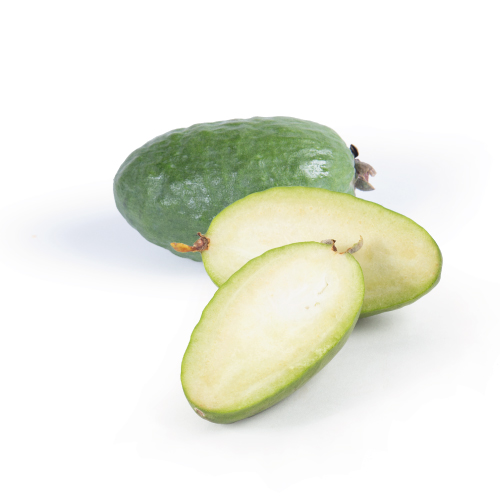 — FRUIT
Feyoa
This very special, round fruit is green and shiny when its unripe. When ripe, they colour to a nice red-green color. The fruits are cream coloured on the inside. When the fruits are unripe they taste banana-like, when ripe they taste more like pineapple.
Availability Feyoa

Origin
Originally feyoa comes from Brazil but nowadays they are produced in other countries as well, where they grow on big, beautiful trees.
COLOMBIA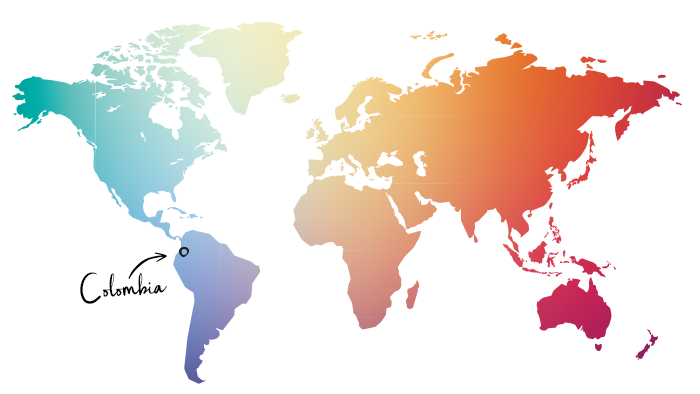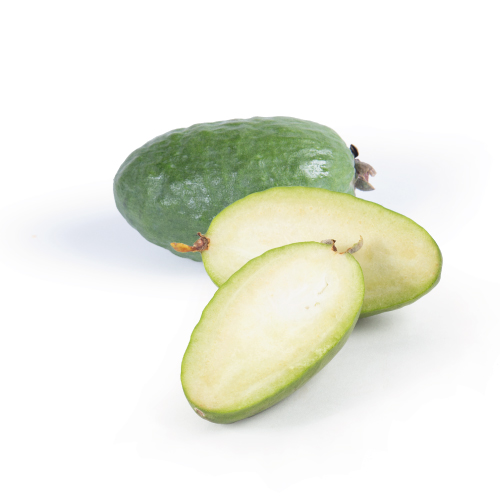 How to store
When you store the fruits in the fridge they have a shelf life of aprox. one week. On a fruit bowl this is 2 or 3 days.
How to eat
Cut the fruit in half and remove the core. After this, you can spoon the fruit flesh out. Don't eat the fruit straight from the fridge, it tastes better at room temperature.