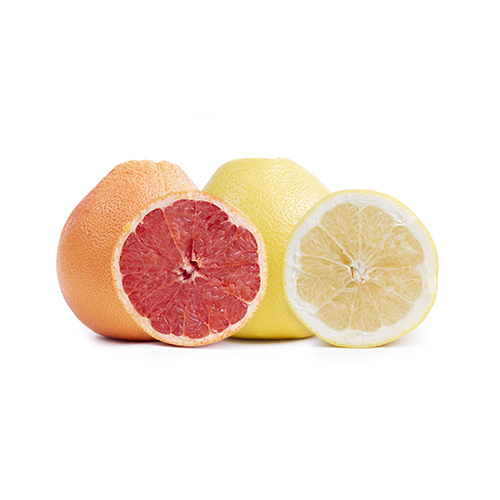 — FRUIT – CITRUS
Grapefruit
Grapefruit is a cross between a grapefruit and an pomelo. For those who appreciate a bit of bitterness, the grapefruit is a delicious piece of fruit. The citrus fruit has a yellow to orange-coloured skin with a pink blush and the flesh is red, pink or white.

Availability grapefruit

Origin
Grapefruits are originally from Jamaica and the trees were long used an ornamental. It was not until the early nineteenth century that the fruit got more and more popular. It appeared in more and more places around the world and the well-known varieties Ruby Red and Star Ruby were created.
SPAIN, ISRAEL & TURKEY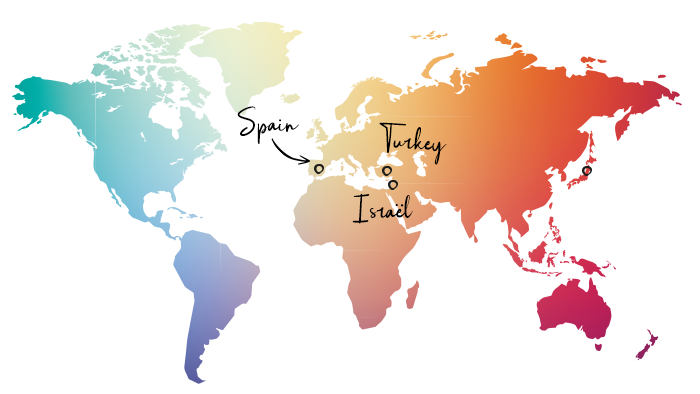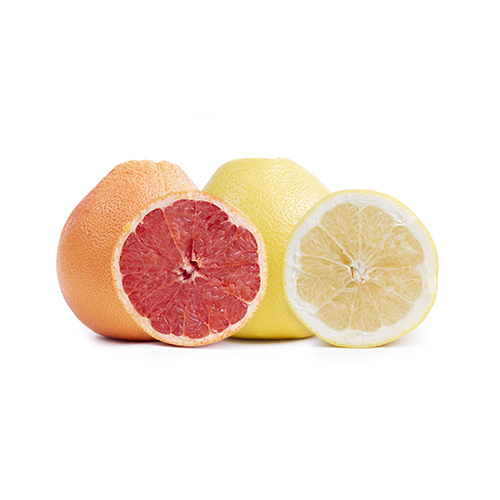 How to store
Keep grapefruits in the refrigerator or on a fruit bowl, as they can be stored for 1 to 2 weeks.
How to eat
Cut the grapefruits in halve and squeeze them out for delicious grapefruit juice. Or peel the skin and pull the segments apart. Grapefruits is great in combination with nuts, shrimps, crab and cheese.