— VEGETABLES – PEPPERS
Jalapeño pepper
The Jalapeño pepper is a slightly spicy pepper, which is very popular in the Mexican cuisine. The Jalapeño is a firm and shiny chili pepper. The most common Jalapeños are green or red, but there are also yellow, orange, purple and black varieties.
Jalapeño at the Scoville scale
The Scoville scale is used to measure the amount of capsaicin to show the "hotness" of the pepper. Capsaicin is a substance which stimulates receptors on the tongue that are sensitive to heat and pain. This gives a burning sensation. To prevent overheated situations, it is recommended to check the hotness on the Scoville scale!

Availability Jalapeño

Origin
The name Jalapeño refers to the Mexican city of Jalapa, where it has been cultivated for decades. Today it is a popular chilli all over the world.

SPAIN, MOROCCO & HOLLAND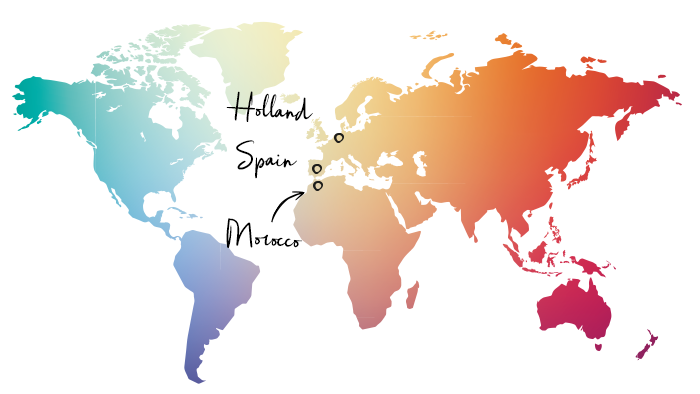 How to store
Chili peppers have to be kept in a cool place but preferably not in the fridge, as they tend to lose some flavour.
How to eat
Jalapeño peppers are very popular in the Mexican cuisine. The seeds and seed lists are the most sharp, but can be removed before use.