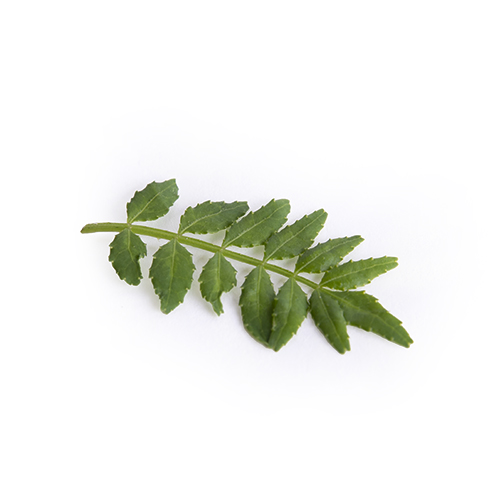 — LEAVES, BLOSSOMS, SPROUTS & CRESSES
Kimone Leaves
Kinome is het jonge blad van de Sansho (stekelige es). Het heeft een smaak die lijkt op die van kerriebladeren; citrusachtig met een vleugje munt. Bovendien verdooft het de tong, net zoals szechuan-pepers dat doen. Dit verdovende effect wordt veroorzaakt door een verwarring in de zenuwen die 'sanshools' wordt genoemd.
Availability Kinome Leaves

Oorsprong
These deliciously edible leaves are the leaves of the prickly ash/Szechuan pepper tree. This crop comes as a cluster of small, serrated edible leaves, glossy and deep green in hue and soft in texture.
JAPAN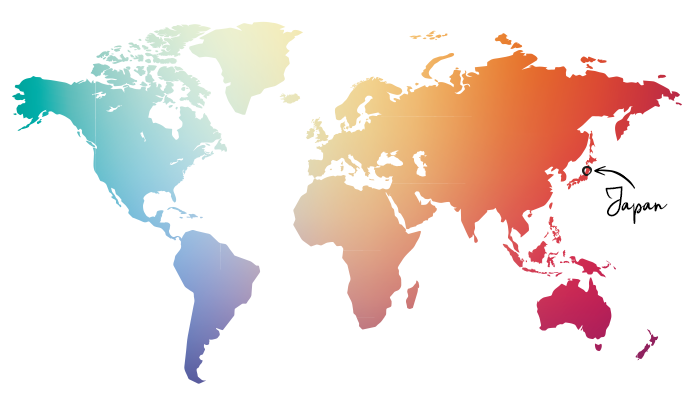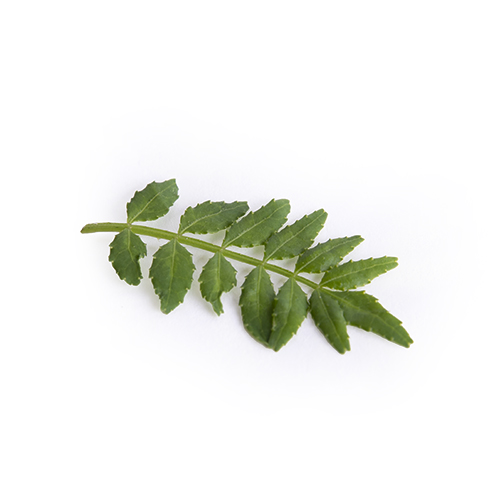 How to eat
Store the fresh leaves in a plastic bag in the crisper drawer of your refrigerator.
How to store
You can add these young leaves raw to flavor salads, or cook gently and serve as a side dish. You can also add the leaves to soups or even drink them as a tea.