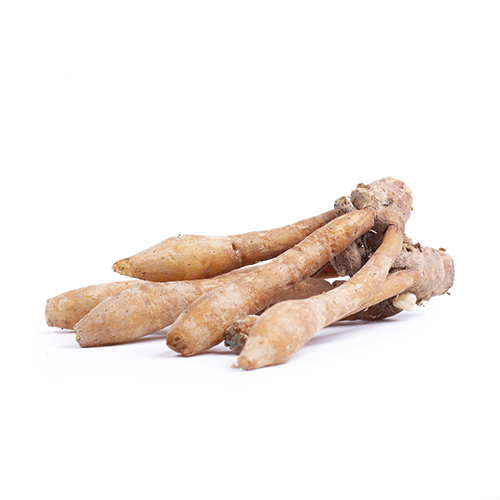 — VEGETABLES – ROOTS & TUBERS
Krachai
Krachai is related to ginger and galanga roots. The flavour of krachai is slightly sweet and spicy with a crunchy structure. It is also known by other names, such as Thai ginger, tropical ginger or fingerroot.
Availability krachai

Origin
Krachai is originally from Yunnan, Laos and Thailand. From here it has spread through India and South East Asia. It grows around the South Pacific, on green fields with beautiful, pink flowers.
THAILAND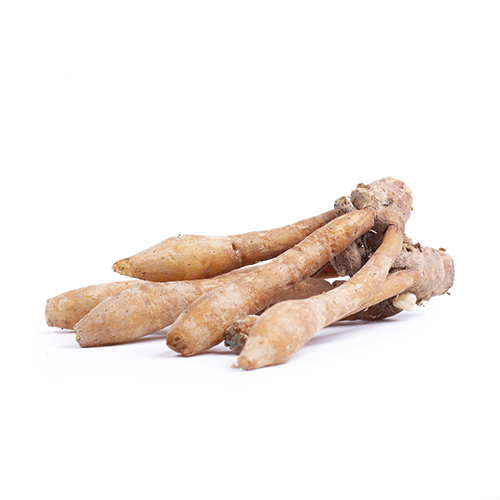 How to store
Keep Krachai in the fridge.
How to eat
Peel krachai and grate or cut the roots in small slices. You eat krachai raw, but it is often used to add more flavour to a soup or curry pasta.