— FRUIT – CITRUS

Kumquat
Kumquats are small citrus fruits that can be eaten in whole even the skin! The taste of the skin is sweet, slightly bitter and is delicious in combination with the sour pulp. Cut them into slices for a salad or eat them as a healthy snack.
Availability kumquat


Origin
Kumquats grow in bushes that grow up to 4 meters in height. Originally these mini oranges come from China, but nowadays there are many countries where they are grown successfully.
ISRAËL, SPAIN& SOUTH-AFRICA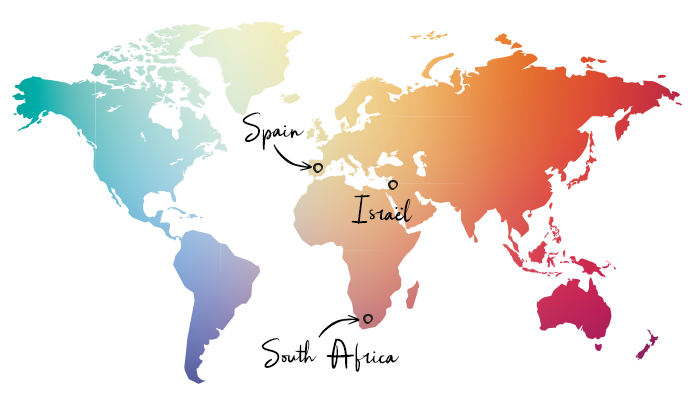 How to store
Do not store in the refrigerator, but on the fruit bowl, as they can be kept for 1 to 2 weeks.
How to eat
The kumquat is one of the few citrus fruits that you can eat in whole and that makes it a very handy snack on the go. But this mini orange also works well in delicious salads. Also delicious: preserve the fruits with delicious spices and use them on pastries.