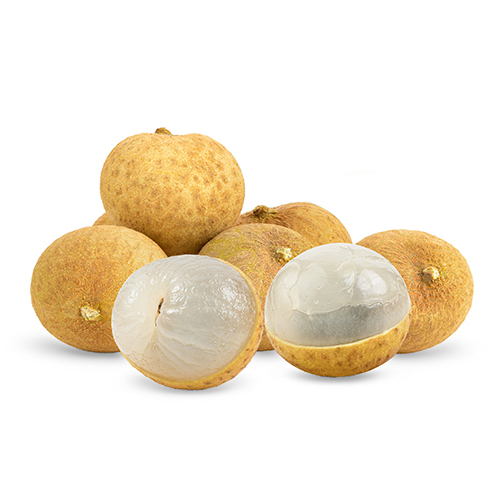 — FRUIT
Longan
Longan is related to the well-known lychee and the slightly lesser-known rambutan. You can easily peel the fruits and eat them on the go. Longan is also often canned. In China, the seed coat is used fresh or dried in tea or water. The seeds, which are rich in saponin, are used as shampoo. The wood is used for carving and making furniture. The appearance of this fruit is somewhat reminiscent of a dragon's eye, which is where the Chinese name "longan" comes from.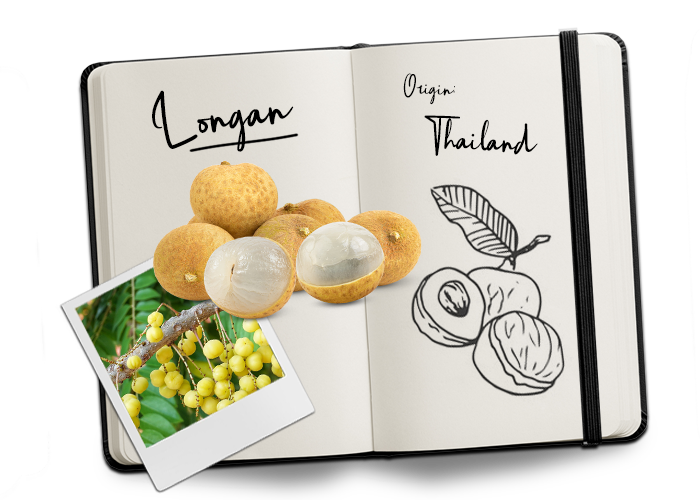 Availability longan

Origin
Longan grows in hanging clusters on trees, originally at altitudes between 150 and 450 m in Myanmar and southern China. The plant can withstand the cold better than the lychee and can even withstand some frost. It is grown commercially in Thailand.
THAILAND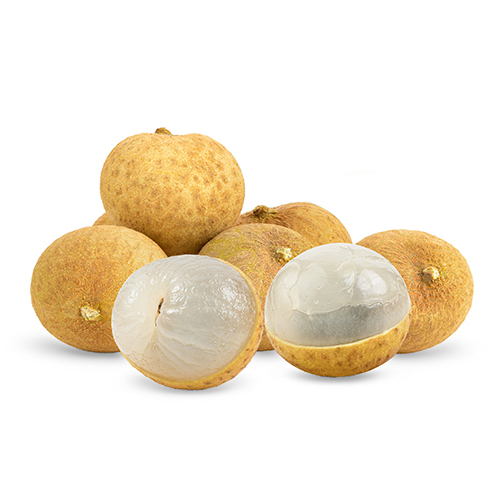 How to store
Store longan in the refrigerator for about two weeks.
How to eat
Peel the longan before use and watch out for the pit. Longan goes well with meat and fish dishes. In Thailand, they often use longan in sticky rice pudding and other desserts. They also taste great in a smoothie.