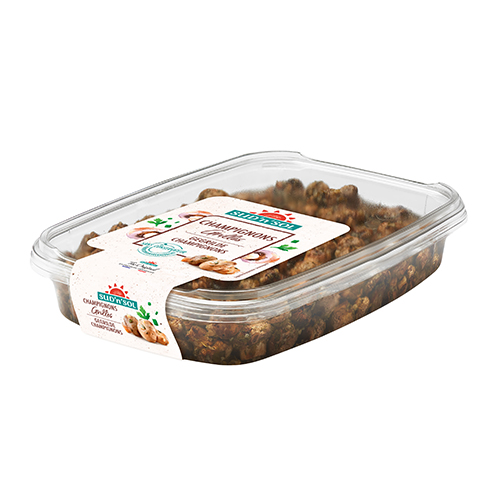 — SUD'N'SOL
Marinated & grilled Sud'n'Sol zucchinis
Sud'n'Sol grilled mushrooms are delicious slices of grilled mushrooms with Mediterranean flavors. Prepared from fresh mushrooms, cut into strips, grilled and then mixed with oils and aromatic herbs.
Availability marinated mushrooms

Origin
Sud'n'Sol specialities are prepared exclusively using fresh premium vegetables. They are sliced, pickled and grilled (or a combination of these techniques) with the greatest possible care, after which they are blended with refined vegetable oils and fresh aromatic herbs with Mediterranean flavours.
FRANCE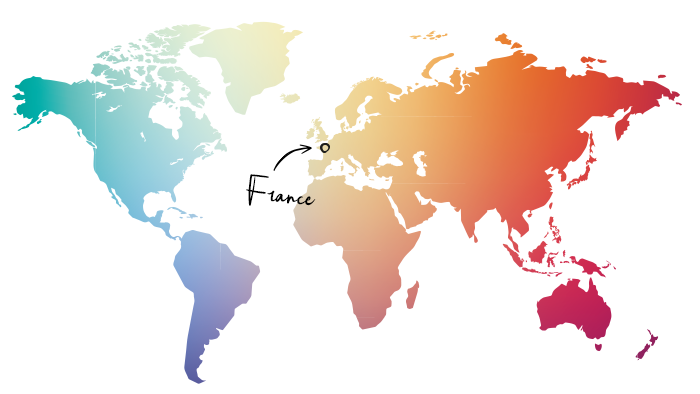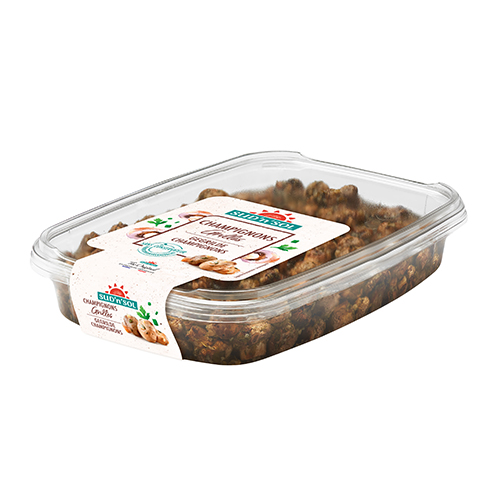 Bewaartips
Bewaar deze gemarineerde champignons in de koelkast en houd de uiterste houdbaarheidsdatum in de gaten.
Bereidingstips
Great for baking and also delicious on a BBQ skewer. But of course you can put them on the table as a tapas snack