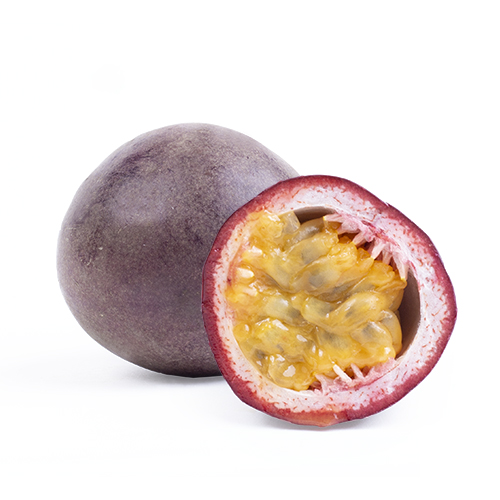 — FRUIT
Passionfruit
Inside the purple, thick shell of this tropical flavour sensation you will find a jelly-like pulp with black seeds. The taste of this pulp and seeds will give you the ultimate summer feeling.
Availability passionfruit

Origin
Passion fruit is originally from South Brazil, Paraguay and Argentina, but can grow in many other countries with a tropical climate and sometimes even cooler climates.
COLOMBIA, THAILAND, VIETNAM, KENYA, SOUTH AFRICA & ZIMBABWE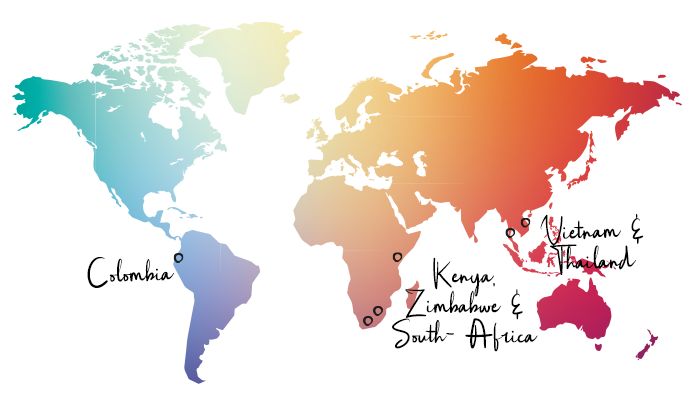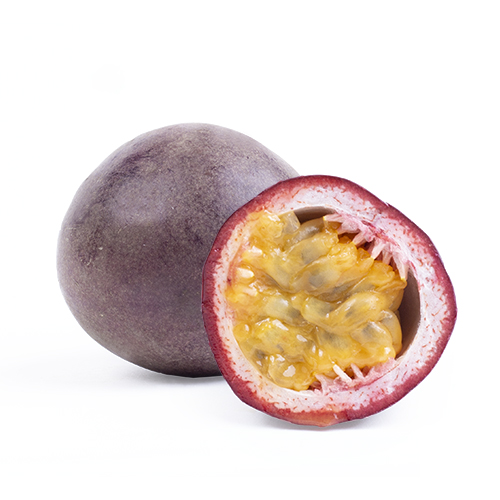 How to store
You can store passion fruit in a cool place outside the fridge for 2-3 days. The passion fruit pulp is at its best when the skin is wrinkled.
How to eat
Cut the fruit in half with a sharp knife and spoon out the pulp and seeds. The fruits are widely used in the processing of smoothies, desserts and other sweet desserts.